Why do we need to look at a World Map?
We need a world map to act as a reference point to all that what is happening in various parts of the world. A world Map works best with the data set it is mashed-up with. A World Map is a representation of all continents and countries in the world. Looking at a world map tells us the depth and shallowness of our knowledge about our world, at the same time.
Clickable Map of the World with Countries
World Map Projection
All efforts have been made to make this World Map accurate. However Compare Infobase Limited, its directors and employees do not own any responsibility for the correctness or authenticity of the same.
Buy World Maps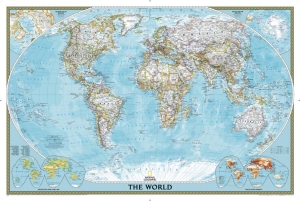 National Geographic Maps
Classic World Wall Map
Poster - 36 x 24 inches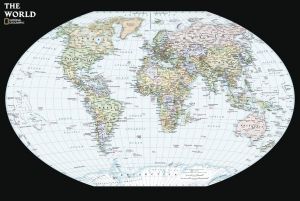 National Geographic Maps
Contemporary World Wall Map
Compact - 23.25 x 16 inches
The 206 listed states of the United Nations depicted on the world map are divided into three categories: 193 member states, 2 observer states, and 11 other states. The 191 sovereign states, are the countries whose sovereignty is official, and no disputes linger. There are 15 states under the category of "sovereignty dispute". There are 5 member states, 1 observer state and 9 other states. This image of map of the world is current as on date January 01, 2019.
Popular Maps
Israel Palestine War
For further information, please get in touch with us at
ABOUT US
MapsOfWorld.com (MOW) is a multilingual website centered around thematic maps. The site has over 150,000 maps, facts, graphics, infographics, videos, and photographs. The platform is available in English, Spanish, German, French, Chinese, Portuguese, Arabic, Bengali, and Hindi.