Experience the ice age and view the splendid white expanse exuding pure serenity. There are many options for adventure lovers in this region – Kayaking, exploring nature and wildlife, fishing, sightseeing, camping, you name it and it has it. Moreover, the 9-hole golf course in Gustavus never fails to challenge even the best golfers. Visitors at the Glacier Bay travel among shorelines and islands that were once covered completely with ice. In fact, the glacier was once more than ,4,000 feet thick and 20 miles wide. However, it was later discovered that the ice had retreated and formed an actual bay by letting the earth's crust to rise. Scientists have been interested in studying the region over the past 100 years in order to understand how it is possible for life to return to a land that had so recently been dominated by ice. These findings are precious and have offered insights into the ability of our planet to recover from ice ages.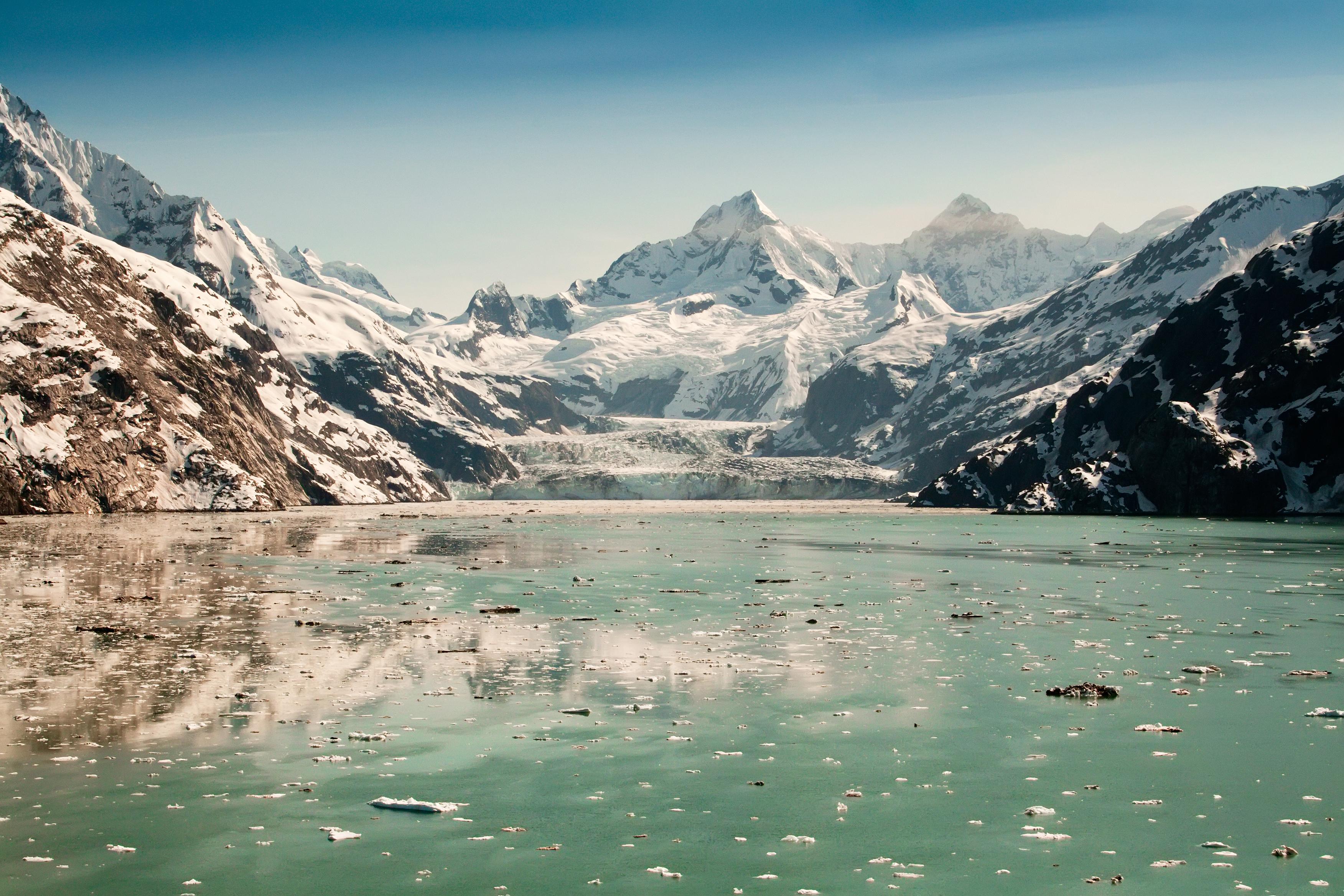 The Glacier Bay National Park is an interesting option for educational trips. The Park lets us understand how the mountains were carved out of massive glacial rivers or how the icebergs were created. It is a place where we can understand the meaning of sustainable development. In the lap of the park, we can begin to feel the impact of human activities on the environment. The essence of a natural pristine environment, and its healing properties can be seen here. The region had been declared as a national monument in 1925 and the national park continues to preserve the natural resources that provide a glimpse into the history of the region. The headquarters of the park are at Gustavus, which is near the mouth of the bay.
Glacier Bay National Park Map
Facts about Glacier Bay National Park
About 240 species of birds have been observed at the region, but there are very few reptiles in Alaska due to the extreme temperatures.
Usually it is thought that the land beneath a glacier is barren, but this has been proved wrong by the presence of nutrients in the snow.
Steller sea lions and humpback whales are amongst the endangered species protected by the park.
Where is Glacier Bay National Park?
Glacier Bay National Park is located west of Juneau in Alaska and can be reached only by boat or plane. Visitors can either choose to travel as passengers on ships and tour boats or by their own private vessels. Alaska Airlines offers daily jet service to Gustavus airport during the summers. There are several air taxi companies that provide good connectivity from Juneau and Gustavus to Skagway, Haines, and other southeast Alaskan towns.
Best time to visit Glacier Bay National Park
Since the weather in Alaska is not predictable, there is no definite best time to visit the region. However, June through July is a popular time of the year for tourism in Alaska. Before visiting Alaska be prepared for its extreme weather conditions.
Glacier Bay National Park Hours
Glacier Bay National Park is open all year round, but the services in winter tend to be limited. Exhibits are open all 24 hours, but Alaska Geographic bookstore is open from 10:30 am to 8:00 pm.
Glacier Bay National Park Tickets
Private visitors are not charged any entrance fees, but reservations for services such as camping and rafting are required.
Nearby Attractions : Alaska Zoo, Tracy Arm, Alyeska Resort, Spirit of Adventure, Bartlett Cove, Woodwind Sailing Adventures and Kenai Fjords National Park.