Florida Zip Code Map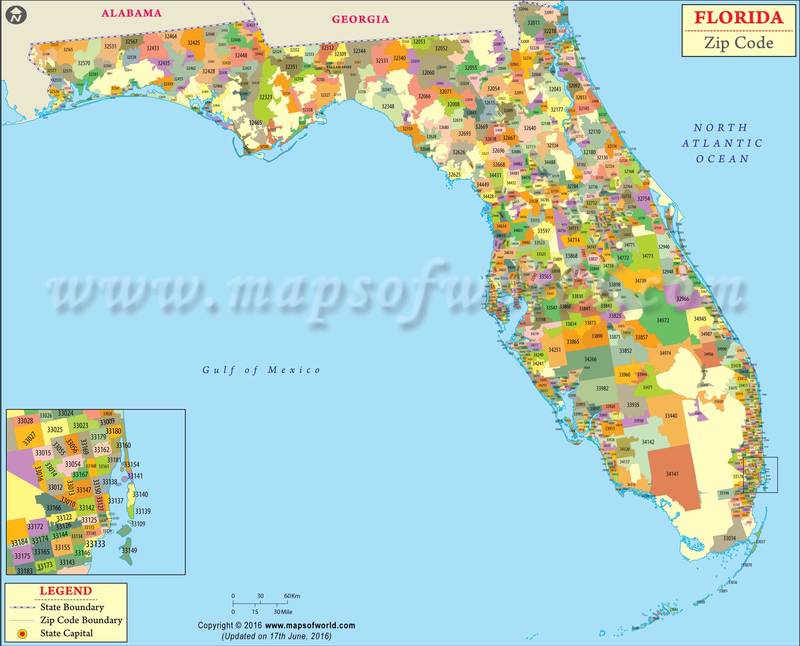 Here are some fun facts on the postal service in Florida : Every year during Christmas time, the Suncoast District of the US Postal Service in Florida gets about 1000 letters addressed to Santa. Volunteers of the postal department usually answer these letters!
Of late, the post office has also started getting letters addressed to God! The department's spokesperson said that some of letters were trying to reach out to deceased loved ones, while some simply wanted to talk to god through these letters. Volunteers said that they are not going to reply to the letters addressed to God.
Florida Zip Codes
Zip codes of some places in Florida along with the corresponding post office are given here:
| Post Office | ZipCode |
| --- | --- |
| Lee | 32059 |
| Elkton | 32033 |
| Astor | 32102 |
| Bartow | 33830 |
| Bunnell | 32110 |
| Lawtey | 32058 |
| Glen Saint Mary | 32040 |
| Coconut Creek | 33063 |
| Clearwater | 33762 |
| Bryceville | 32009 |
| Altamonte Springs | 32701 |
| Saint Augustine | 32080 |
| Daytona Beach | 32119 |
| Fort Lauderdale | 33319 |
| Jennings | 32053 |
| Frostproof | 33843 |
| Georgetown | 32139 |
| Gulf Port | 33737 |
| Crawfordville | 32326 |
| Defuniak Springs | 32435 |
| Gulf Stream | 33483 |
| Mc Alpin | 32062 |
| Elfers | 34680 |
| Mayo | 32066 |
| Brooksville | 34609 |
| El Jobean | 33927 |
| Orange Park | 32003 |
| Callahan | 32011 |
| White Springs | 32096 |
| Green Cove Springs | 32043 |