Tennessee Zip Code Map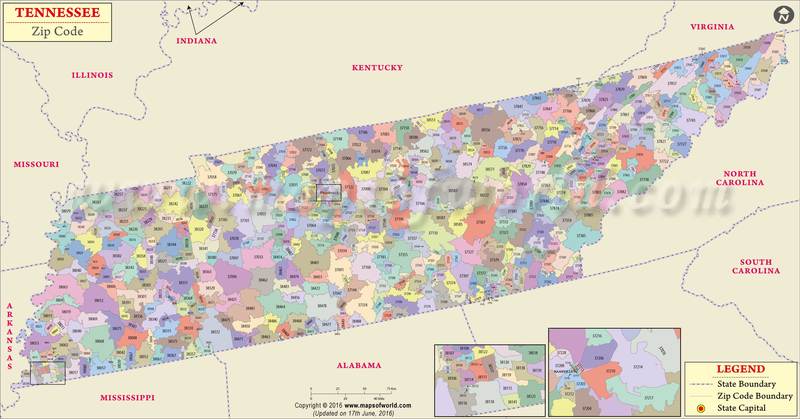 Tennessee Zip Codes start with the digit 3. These codes are determined by the United States Postal Service and are simple means to locate various cities in the state of Tennessee.
Other states in the United States that have zip codes with 3 as the initial digit are Alabama (AL), Georgia (GA), Florida (FL), and Mississippi (MS).
The state of Tennessee has 95 counties in all and all of them come under separate area codes. When you have a Tennessee Zip Codes map in your hand, you will see that cities with particular zip codes have been highlighted with different colors.
You will also be able to locate zip code boundaries and county boundaries.