Oklahoma Zip Code Map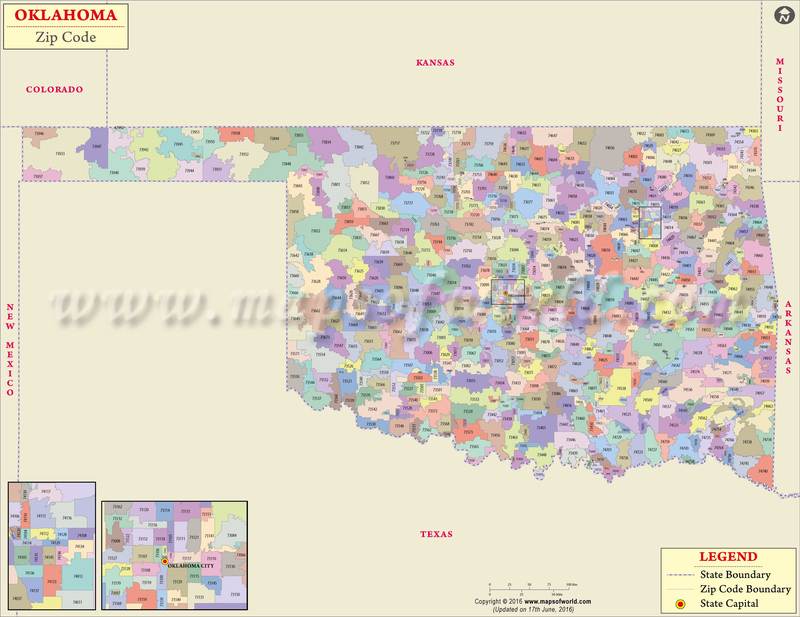 Oklahoma Zip Code map shows the state boundaries along with the overlay of zip codes for the US state of Oklahoma as a whole.
Rollover on Oklahoma zip code map to zoom in.
Oklahoma zip codes are five digit postal codes. These codes are allocated by the United States Postal Service or USPS to locate various cities in the state. Oklahoma zip codes start with the digit 7.
Other states in the U.S. that have zip codes beginning with 7 are Texas, Louisiana, and Arkansas. In terms of zip code searches, the most popular cities in the state of Oklahoma are Altus, Ardmore, Bartlesville, Bethany, Broken Arrow, Duncan, Edmond, Enid, Lawton, Muskogee, Norman, Oklahoma City, Ponca City, Sapulpa, Shawnee, Stillwater, Tulsa, and Yukon.
There are 77 counties in the state of OK and each of them can be identified by their specified area codes.