Kentucky Zip Code Map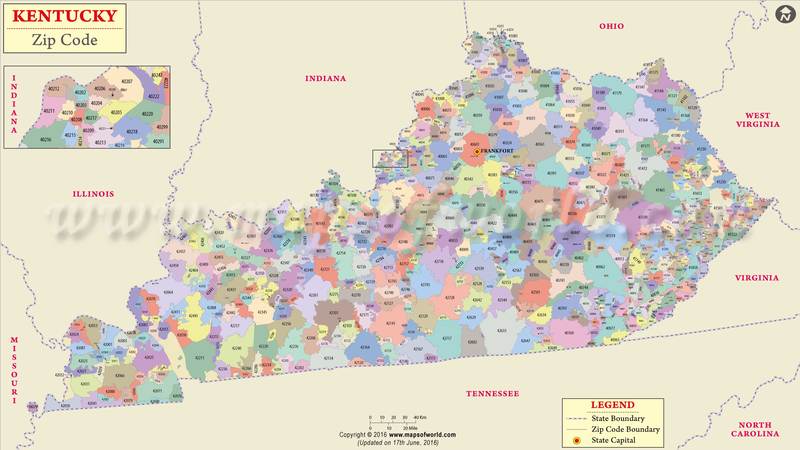 Kentucky Zip Codes start with the digit 4. Other U.S. states with zip codes commencing with the digit 4 are Indiana (IN), Ohio (OH), and Michigan (MI).
With the help of these zip codes, you can search for a city, which belongs to a certain zip code. These postal codes also help in looking for local festivals and tourist draws.
Kentucky Zip Codes are determined by the United States Postal Service (USPS). The state of Kentucky houses 120 counties and each of these counties is identified by a distinct area code.
A Kentucky Zip Codes map comes with highlighted cities with the particular zip codes and borders.