Illinois Zip Code Map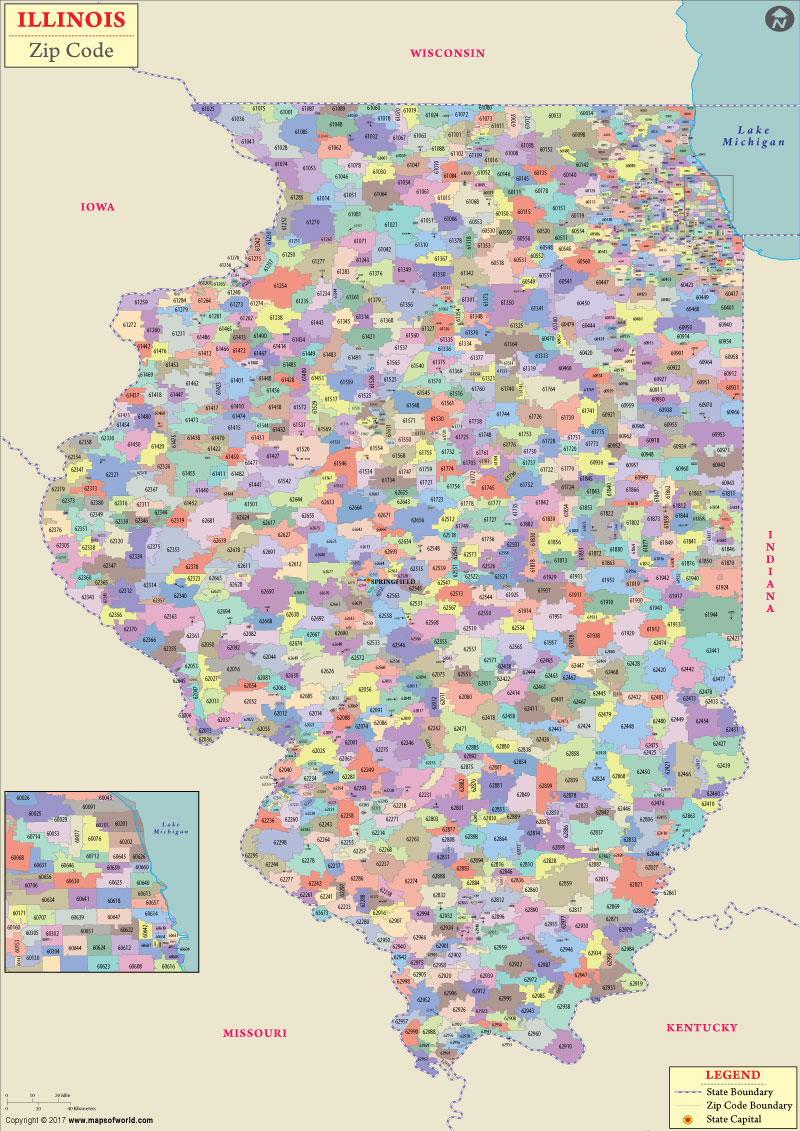 Illinois Zip Codes are five digit postal codes that start with the digit 6. By entering the name of a city, you can find a zip code in Illinois. On the contrary, if you enter the zip code, you will find all the cities coming under that zip code in Illinois. Other states that have zip codes starting with 6 are Kansas, Nebraska, and Missouri.
At present, there are 1,578 zip codes in the state of Illinois. There are separate area codes applicable for counties in the state. The state houses 102 counties and all of them can be located by the distinctive area codes. If you go through an Illinois Zip Codes Map, you will see the zip codes are highlighted with the city names, county borders, zip code borders, and freeways.