Alaska Zip Code Map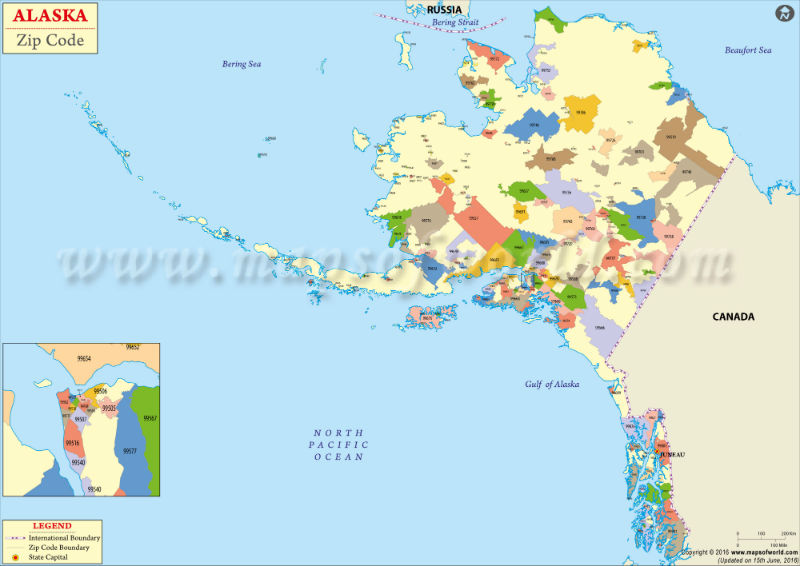 Rollover on Alaska zip code map to zoom in
Alaska Zip code maps are a great source for you to find out the postal codes of any place in the state. On websites, you can look up the zip code maps or type the name of the place in a directory and get the desired zip code. On the other hand, zip code maps lists all the postal codes you need.
In the Aleutians-east County Alaska there are 5 zip codes – 99553 for Akutan, 99612 for King Cove, 99571 for Cold Bay, 99661 for Sand Point and 99583 for False Pass. There are 5 zip codes in Denali County as well – 99744 for Anderson, 99755 for Denali National Park, 99729 for Cantwell, 99743 for Healy and 99704 for Clear.
In Fairbanks North Star County, the Fairbanks post office has the maximum zip codes – 99701, 99710, 99706, 99711, 99707, 99712, 99708, 99775, 99709 and 99790. In case of Juneau County, the Juneau post office has 5 zip codes – 99801, 99811, 99802, 99850 and 99803.