Neighboring Countries - Niger, Nigeria, Togo, Burkina Faso, Ghana
Continent And Regions - Africa Map
Other Benin Maps - Benin Map, Where is Benin, Benin Road Map, Benin Rail Map, Benin Cities Map, Benin Political Map, Benin Physical Map, Benin Flag Map
Click to view pdf and print the Benin Outline Map for kids to color.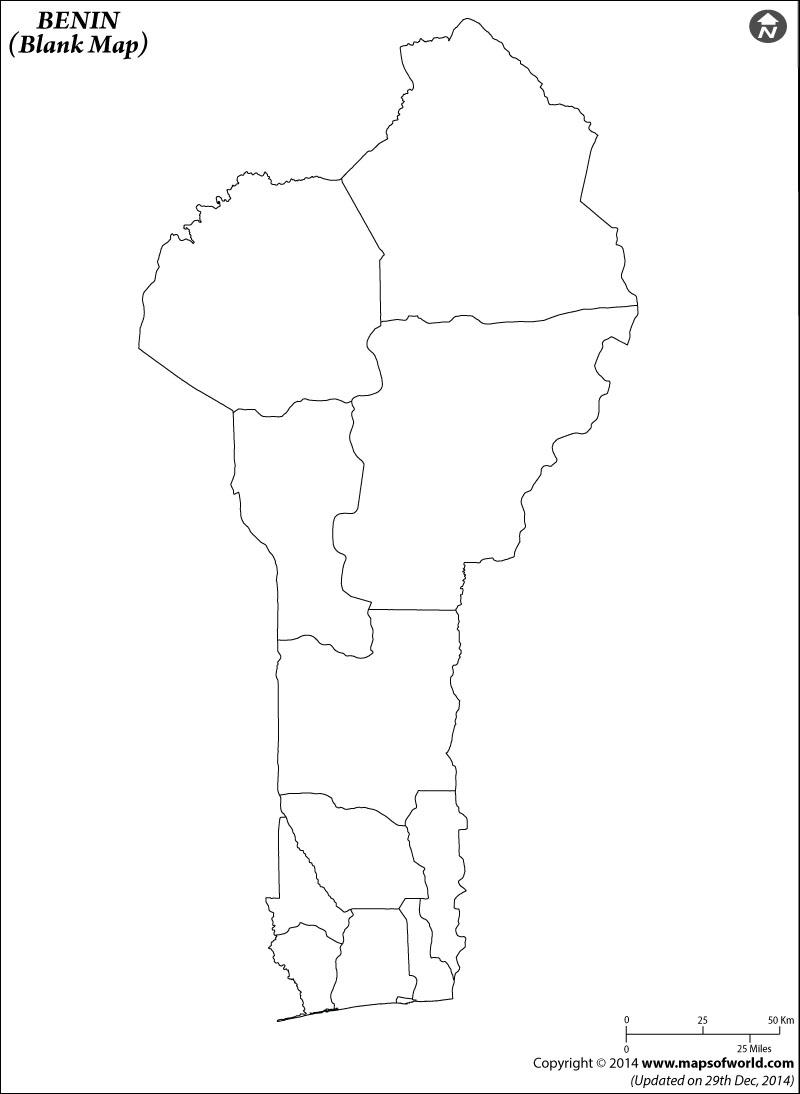 Locations in the Map
OCEANS, SEAS, RIVERS, BAYS, AND CANALS
Bight of Benin.
NEIGHBOURING COUNTRIES
Niger, Burkina, Ghana, Togo, Nigeria.