Natural Resources in Italy Map
The outline map of Italy displays the international boundaries of the country and the political divisions in the country. The map also shows the various water bodies surrounding the country.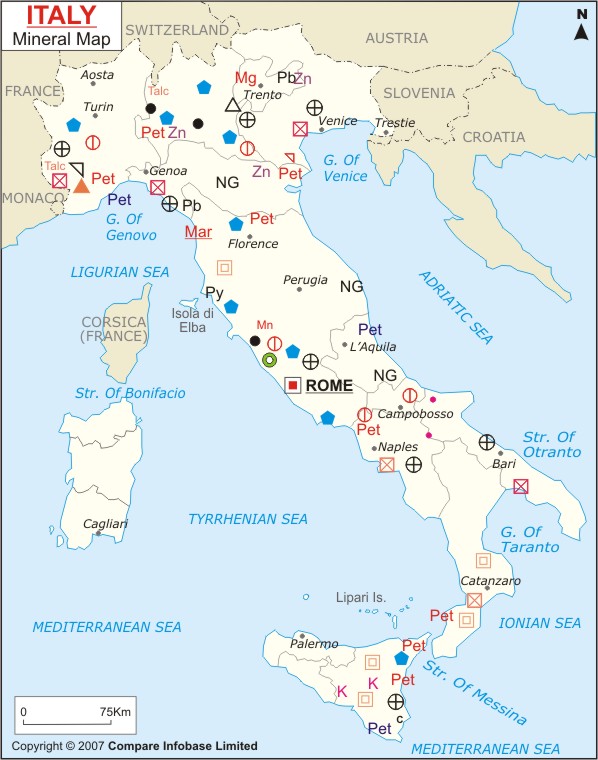 Italy Minerals Map – View Italy natural resources map to locate the place where a particular mineral found in abundance.