Romania City Map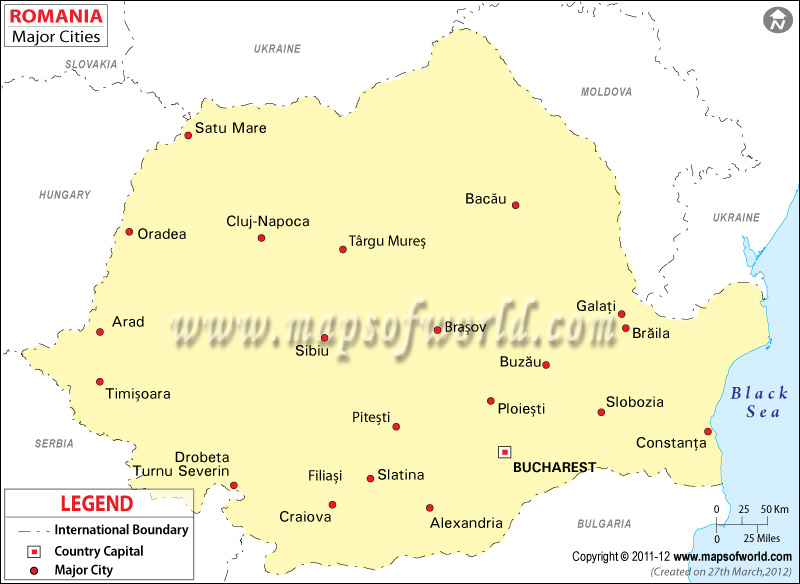 Romania is a beautiful, picaresque country located in central Europe. The Romania cities are the main places of attraction in the country. Administratively, Romania is divided into several cities and counties.
There are many cities in Romania and each city is distinctively different from one another. Bucharest is the capital of Romania and is the main city in the country. Not only home to the government and administrative offices in the country, Bucharest also has a rich historical and traditional heritage. Bucharest has gained an important place in the country and has become a hub for social, political, cultural and commercial activities.
Romania cities are traditionally and culturally aligned. But with changing times, the cities have also changed and adapted themselves with the modern elements. Another frequently visited city in Romania is that of Brasov. The city is well-known for its splendid scenic beauty and its Renaissance architecture. The city has many historical sites and monuments, which act as major spots of tourist attractions. Some of the other important Romanian cities include Cluj-Napoca, Galati, Arad, Sinaia, Sovata, Voluntari, Constanta, Maramures, Iasi, Covasna, Eforie, Targu-Mures, Azuga, Satu Mare, Prahova and many more.
All the cities of Romania have a historical background, which has helped to establish a cultural and traditional impact on the people of Romania.