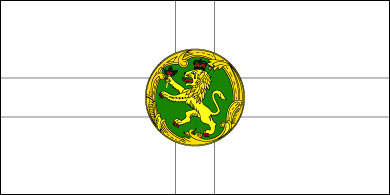 Download Picture of Blank Alderney Flag For Kids to Color
Alderney is one of the Channel Islands and is a crown dependency of Britain. The flag is of white color with a red cross in the center; in the middle of the cross, there is a golden lion in a circle of green. The ratio of width to its length is 1:2.
White in the Alderney flag signifies honesty and peace and the red color signifies strength and bravery.
The lion in the center of the flag comes across as aggressive, has a "Guernsey sprig" and its head is crowned. This lion signifies the arms of Alderney Island. A lion holding a sprig on a green background with a golden border symbolizes the coat of arms.
| | |
| --- | --- |
| Official Name: | Alderney |
| Proportion: | 1:2 |
| Adopted on: | December 20, 1993 |
| Location of the country: | Western Europe, islands in the English Channel, northwest of France |
| Capital City: | St. Anne |
| Area: | 3 square miles |
| Population: | 2400 |
| Currency: | Pound sterling (GBP) |
| Official Language: | English, Legal French |
| National Anthem: | God save the Queen |