What Countries are in Eastern Europe?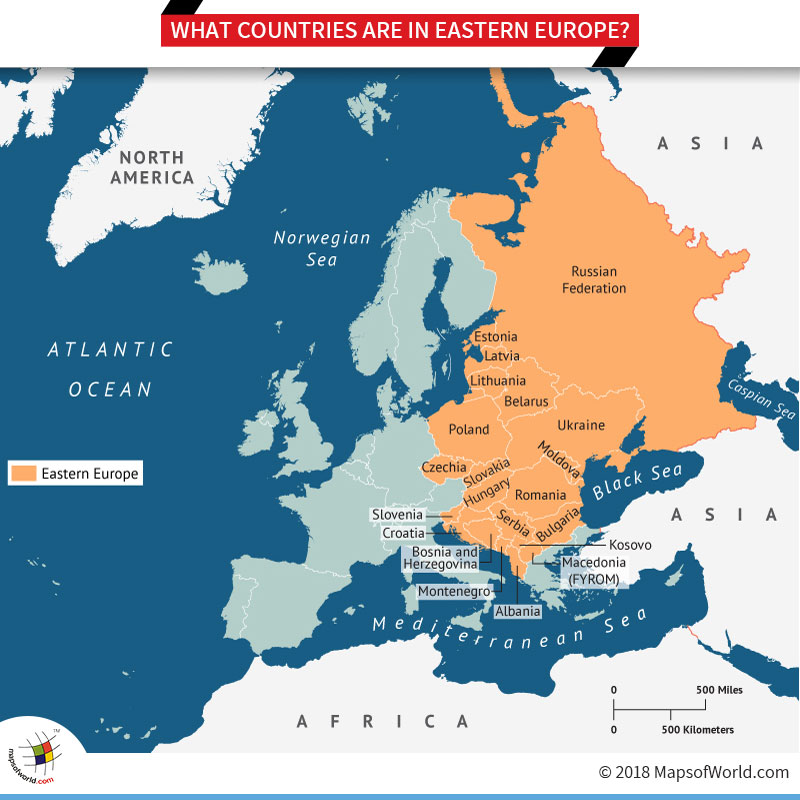 The term Eastern Europe in itself is an ambiguous one and is defined differently in different contexts. Geographically speaking, Eastern Europe consists of all the countries that are located on the eastern side of the continent. This, however, is not a physical division (with no physical relief dividing Eastern and Western Europe) and the term remains quite ambiguous. There are also many differences of opinion about the inclusion of Russia and Turkey in Europe.
Most of the references to Eastern Europe date back to the Cold War with the Iron Curtain dividing the Soviet-dominated Eastern Bloc from the US-dominated Western Bloc. This was a time of political tensions with the Western Bloc aligning with the US and the Eastern Bloc aligning with the former Soviet Union and its communist ideologies. The USSR started to place economic and military restrictions keeping the Eastern Bloc from interacting with the countries in the Western Bloc. The tensions continued for many years until finally ending with the fall of the Berlin Wall in 1989.
In the context of the current geopolitical scenario, we can consider the United Nations Eastern Europe Group as a reliable guideline that helps us identify the countries included in Eastern Europe. This is not an official division but is an unofficial grouping – The Eastern European Group (EEG) – that allows member nations to act as a voting bloc. This grouping includes 23 nations, out of which three – Armenia, Azerbaijan, and Georgia – are physically in Asia. The countries are –
Albania
Armenia
Azerbaijan
Belarus
Bosnia and Herzegovina
Bulgaria
Croatia
Czechia (Czech Republic)
Estonia
Georgia
Hungary
Latvia
Lithuania
Montenegro
Poland
Republic of Moldova
Romania
Russian Federation
Serbia
Slovakia
Slovenia
The former Yugoslav Republic of Macedonia
Ukraine
Note:
1. We consider Armenia, Azerbaijan, and Georgia as Asian countries, thus we have not included them in the map
2. We consider Greece as a Southern European country, hence it is not included in the map
3. Turkey is a trans-continental country with only a minor part in Europe hence we do not consider it an Eastern European country
4. We recognize Kosovo as an independent country and a part of Eastern Europe, even though it is not mentioned in the UN list of East European Countries
Visit the following to learn more about Europe:
Related Maps: