They are ideal classroom resources with rich layers of information on every possible subject covered in school curriculum.
Key Benefits
The interactive maps on culture, history, and geography offer a more convenient mapping experience for students.
We develop scale maps for a wide range of atlases, school atlases, and reference atlases included in school curriculum.
Our mapping solutions for web and mobile applications aid online learning and distance education.
Potential Users
Educational Institutions: The thematic maps of history, demography, and economy supplement the textbooks.
Distance Learning Institutes: Digital atlases and CD ROMs are included as study materials in most academic institutes.
Students: We create maps on colleges and universities that help students in doing a research on student-faculty ratio, tuition fee, and campus experience.
Academicians & Researchers: Our maps on topics like World Food Consumption, Life Expectancy, and World Oil Exports are an important aid for researchers.
Publishing Houses: The publishers dealing in reference atlases and encyclopedias benefit from our wide range of maps that cover different themes.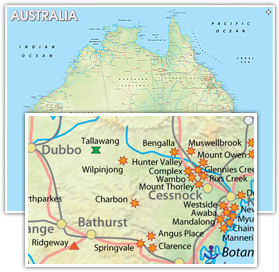 Mineral map of Australia Metso Minerals, India Metso is a global supplier of technology and services for the mining, construction, power generation, oil and gas, recycling, and pulp and paper industries. Since one of the major clientele of Metso is the mining industry, they wanted to know the location of the mines in Australia so that they can reach their target market. We produced this wall map of Australia of size …..x…… showing details of the various mines in Australia. The map was intensely researched by our team of researchers so that Metso can make informed decision.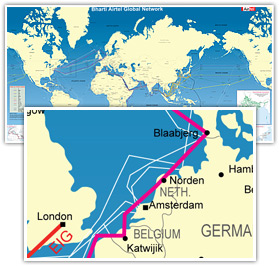 Internet connectivity lines Bharti Infratel limted Bharti Infratel is a wholly owned subsidiary of Bharti Airtel and provides passive infrastructure services to all telecom operators in India. They wanted to showcase Bharti owned undersea internet cable network to prospective clients and approached us for a solution. Our designers and cartographers then designed a unique World map showing the geographic spread of Bharti's cable network and their landing stations. The map also has small insets showing regional concentration of cables.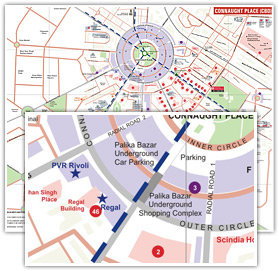 Central business district map Jones lang lasalle Jones Lang LaSalle is a financial and professional services firm specialized in real estate services. The company offers consultation services to companies – where to open an outlet, which site to build their projects, what are the upcoming areas of a city etc. We have been serving JLL for the past 5 years with maps of various cities of India, their central business districts and the upcoming areas. These maps are customized according to ground research carried out by JLL showcasing areas of high growth, high levels of income and other socio economic factors. Moreover, these maps enable clients of JLL to make informed decisions regarding their real estate.