Pakistan Cities Map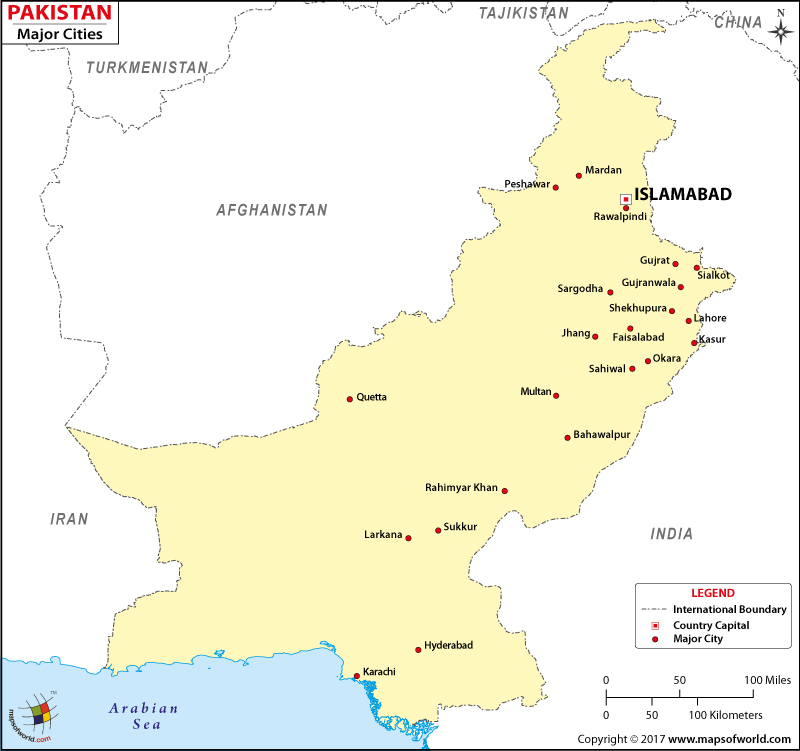 Pakistan Cities are highly urbanized cities that are going through a constant development. Some of the cities in Pakistan like Islamabad, Karachi, Peshawar, Lahore are highly populated.
These cities are well planned and consists of high palatial buildings, shopping centers, residential areas, industrial regions and administrative regions. These are the major metropolitan cities and their transportation system is quite good. The other cities such as Multan, Quetta, Hyderabad, Bahawalpur, Faisalabad were primarily part of India. After Pakistan was separated in the year 1942 and received its independence in the year 1947 these cities were transferred to the country of Pakistan.
MAJOR CITIES OF PAKISTAN
Islamabad is the capital city of Pakistan where the urban population earns its livelihood by doing different kinds of services. It is also the cultural, economic and political hub of Pakistan. Peshawar is another major city of Pakistan which is situated in the northern west side of Pakistan and comes under the North Western Province. The city is growing in leaps and bounds as the trade and commerce sector is booming in the city. There are indigenous industries set up in this part of the country which are doing great business by exporting their traditional goods to the different foreign countries such as U.S.A and thereby earning a lot of revenue. Lahore, Multan and other cities are not as densely populated as the cities of Islamabad and Peshawar. The historical forts and monuments are largely to be found in the cities of Bahawalpur and Multan and they have a rich history to boast about.