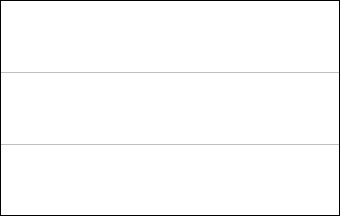 Download Picture of Estonia Flag Outline for kids to color
The national flag of Estonia is a horizontal tricolor of blue (top), black (middle), and white (bottom). The colors used in the flag give a clear picture of the history, customs, and lifestyle of the land and people of Estonia.
The blue band represents the clear blue skies and the vast coastal areas of the country; it also stands for the hope and aspirations of the people of Estonia Black symbolizes the dark past and the suffering that the people went through; it also refers to the traditional black jacket worn by the peasants of the country.
White is the traditional color of peace and represents the yearning of the countrymen for unity, solidarity, enlightenment, and noble qualities of freedom and commitment to work.
The current Estonian flag was adopted on November 21, 1918, following the declaration of the country's independence from Russia. Estonia did not enjoy freedom for very long. In the summer of 1940, Russia invaded the country again and banned the Estonian flag. It was only on August 20, 1991, when Estonia regained its independence that the flag was reinstated as the national flag of Estonia.
| | |
| --- | --- |
| Official Name: | Republic of Estonia |
| Flag Proportion: | 7 :11 |
| Adopted on: | November 21, 1918 |
| Location: | Located in northern Europe in the Baltic region |
| Capital City: | Tallinn |
| Major Cities: | Narva, Valga, Keila, Mustvee |
| Area: | 17,413 square miles |
| Population: | 1,340,194 |
| Currency: | Euro (EUR) |
| Official Languages: | Estonian |
| National Anthem: | My Fatherland, My Happiness and Joy |
| National symbol(s): | barn swallow, cornflower |
| National colors: | blue, black, white |
| National anthem: | |
| Name: | "Mu isamaa, mu onn ja room" (My Native Land, My Pride and Joy) |
| Lyrics/Music: | Johann Voldemar JANNSEN/Fredrik PACIUS |
| | | |
| --- | --- | --- |
| | Fact about East Timor flag | |
Country
East Timor (Timor-Leste)
Designed by
NA
Adopted
28 November 1975 (de facto)
19 May 2002 (de jure)
Revision
NA
Design and Colors
A black triangle bearing a white five-pointed star over a larger yellow triangle based on the hoist, on a red field
Size Ratio
1:2