Is Middle East a Continent?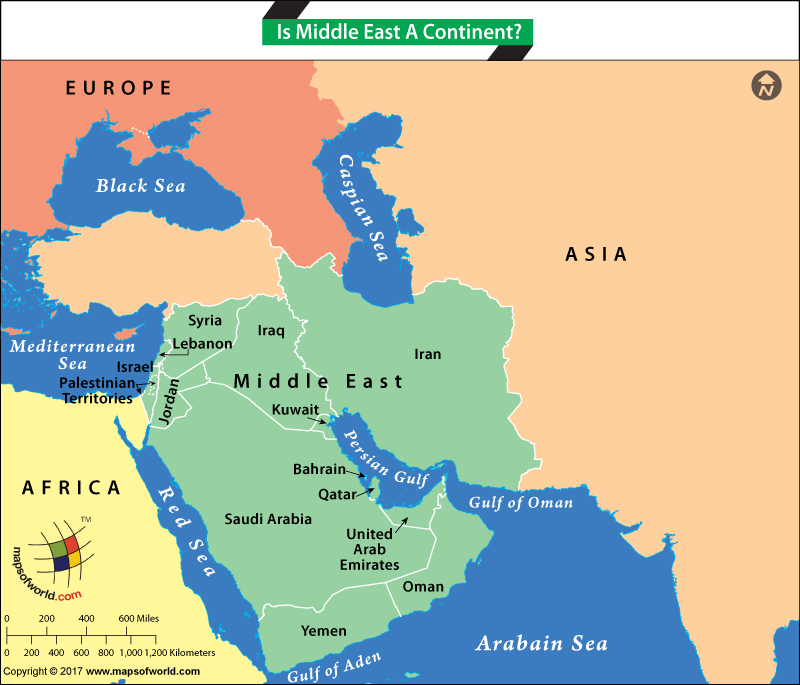 No, Middle East is not a continent.
It is a term of reference for countries located in Asia with borders touching the Arabian Sea, Gulf of Aden, Gulf of Oman, Persian Gulf, Red Sea, Mediterranean Sea, Caspian Sea and Black Sea.
Countries of the Middle East include Saudi Arabia, Iran, Iraq, Turkey, Israel, Syria, UAE, Kuwait, Yemen, Oman, Jordan, Bahrain, Qatar, Palestine, Egypt. Pakistan and Afghanistan could also be included as part of Middle East but are commonly viewed as part of the South Asia region due to historical ties. The term first came to be used by the British during World War II and is still used to refer to countries stated above, though there is no official status to it.
Common languages spoken in the region include Arabic, Persian, Hebrew, Turkic, Kurdish, Georgian, and Russian.
It has been the cradle of several popular religions including Islam, Christianity, Judaism, Zoroastrianism, Bah'ai Faith, Yezidism, Druze and Yarsanism.
Cairo, Istanbul and Tehran are the largest and most populated cities in the Middle East.
Related Maps: