About University of California in Berkeley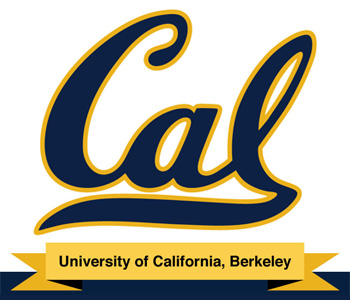 Where is University of California, Berkeley
Berkeley's prime location in the San Francisco Bay Area places it in the zone for most anything a student could want. Just across the bay from San Francisco, and north of the Silicon Valley, Berkeley provides an urban environment with a funky vibe.
Natural wonders abound near this university, which sits between mountain ranges on the east, and the waters of the bay on the west. Cal is just a short distance from sandy beaches or snow-capped mountains, a set-up that's sure to please most nature-lovers.
In a Nutshell
The University of California, Berkeley is a large, public research university located in Northern California, and one of the top schools on our list. Part of the University of California system, which has several campuses across the state, Berkeley is considered the flagship campus, as it was the first location.
Berkeley was founded in 1868, after an influx of immigrants to California during the Gold Rush. The College of California, a private school, merged with a public school for agriculture, mining, and mechanics to create the University of California, the state's first public university. While Berkeley was the first and only school in the system at first, the University of California system separated from Berkeley in 1952 to create several other autonomous universities.
As a much larger school than the other top universities on our list, Berkeley has many more programs for students to choose between, and boasts reputable programs in a wide variety of fields, including engineering, sciences, social sciences, and humanities.
UC Berkeley has a long list of notable alumni, including Steve Wozniak and California Governor Jerry Brown. Both the university and the city itself are known for their political activism and protests, which make for an exciting college experience, though they have been less active in recent years.
Berkeley has a large student body, with about 25,885 undergraduate students, and 10,257 graduate students, for a total of around 36,142 students.
Academic Achievement
As a large school, UC Berkeley offers many course options in its 130 academic departments and over eighty interdisciplinary research units. There are fourteen colleges at Berkeley, including both undergraduate and graduates schools. These schools with undergraduate programs are the Colleges of Chemistry, Engineering, Environmental Design, Letters and Sciences, and Natural Resources. Berkeley has graduate schools, including Education, Journalism, Haas School of Business, Goldman School of Public Policy, School of Information, Optometry, and Public Health.
The most popular undergraduate majors at Berkeley are Electrical Engineering, Computer Science, Political Science, Molecular and Cell Biology, Environmental Science, Policy and Management, and Economics.
Cal has a student to faculty ratio of seventeen students to every one faculty member, but class sizes are still fairly small. About 76 percent of classes have fewer than thirty students, and 85 percent of students have fewer than fifty.
Around 99 percent of professors at UC Berkeley have earned a PhD or equivalent. Berkeley produces more PhDs annually than any other institution in the United States.
Aside from the impressive list of alumni and professors, one of Berkeley's greatest resources is its library system, which has thirty-two libraries, making up the fourth largest academic library system in the country.
Bang For Your Buck
For residents of California, UC Berkeley's tuition rates can't be beat by any school of equal quality and prestige. Berkeley is a great value, at an in-state tuition cost of about $13,360. With the addition of room and board, which is estimated at $15,272, plus books and supplies for another $2,000, the total cost of attending Berkeley run a bit over $30,000 per year. For non-residents, however, tuition at Cal is an additional almost $23,000 annually.
Despite these costs, as a public university, Berkeley has a variety of aid options available, and about 67 percent of students receive some form of financial aid. The average aid award is about $20,000. An estimated 54 percent of students receive only need-based grants and scholarships, excluding students who received aid in the form of a loan. The average need-based grant, which does not need to be repaid, is about $16,000. About 41 percent of undergrads took out student loans to help pay for school, but the average was about $4,000.
Berkeley educates more economically disadvantaged students (who receive Pell Grants) than all Ivy League universities combined. In the 2010-2011 school year, 35 percent of Berkeley undergrads were eligible for Pell Grants.
Social Scene
Berkeley has an active social scene, with a diverse array of activities and people. The vast majority of students at UC Berkeley are Californians, though the student population is very ethnically and economically diverse. Berkeley students can choose from over 700 student organizations, including activist and political groups, singing and performing groups, and most any topic imaginable.
A number of residents halls dot the city of Berkeley, right next to the UC Berkeley campus, and include undergraduate resident halls, family housing, the International House, or I-House, which is home to Americans and international students. These housing options are a mixture of high-rise buildings, suites, standard resident halls, and can be co-ed, all-male, or all-women. The resident halls are grouped into housing units, and can have themes in regard to major-type, cultural groups, and more. Cal offers apartments for graduate students and families, and another option for students is to live in a housing cooperative, in true Berkeley style. Freshman and sophomore housing is guaranteed by the university, and most upperclassmen opt to live off-campus around the city. About 77 percent of students live within a mile of campus.
An important part of the Berkeley social scene are the Athletic teams, which play in the NCAA Division 1-A, in the Pac-12 conference. Berkeley's Golden and do especially well in football and men's basketball
Cal has a long-standing rivalry with its neighbor across the bay, Stanford. The football teams of these two schools play against one another every year, in what has become known as the Big Game, which is a great opportunity for both schools to rally school spirit.
Why UC Berkeley Made Our List
UC Berkeley is a wonderful alternative to the Ivy Leagues and small private liberal arts universities that dominate this list. As a public university in California, Berkeley has a very different college experience to offer, while still providing a top notch education with high prestige. If a small, preppy school that lacks variety and diversity isn't for you, Berkeley may be a better option. Berkeley is also a great option for students who desire a field of study that is not offered at some of the smaller schools.