Equatorial Guinea Map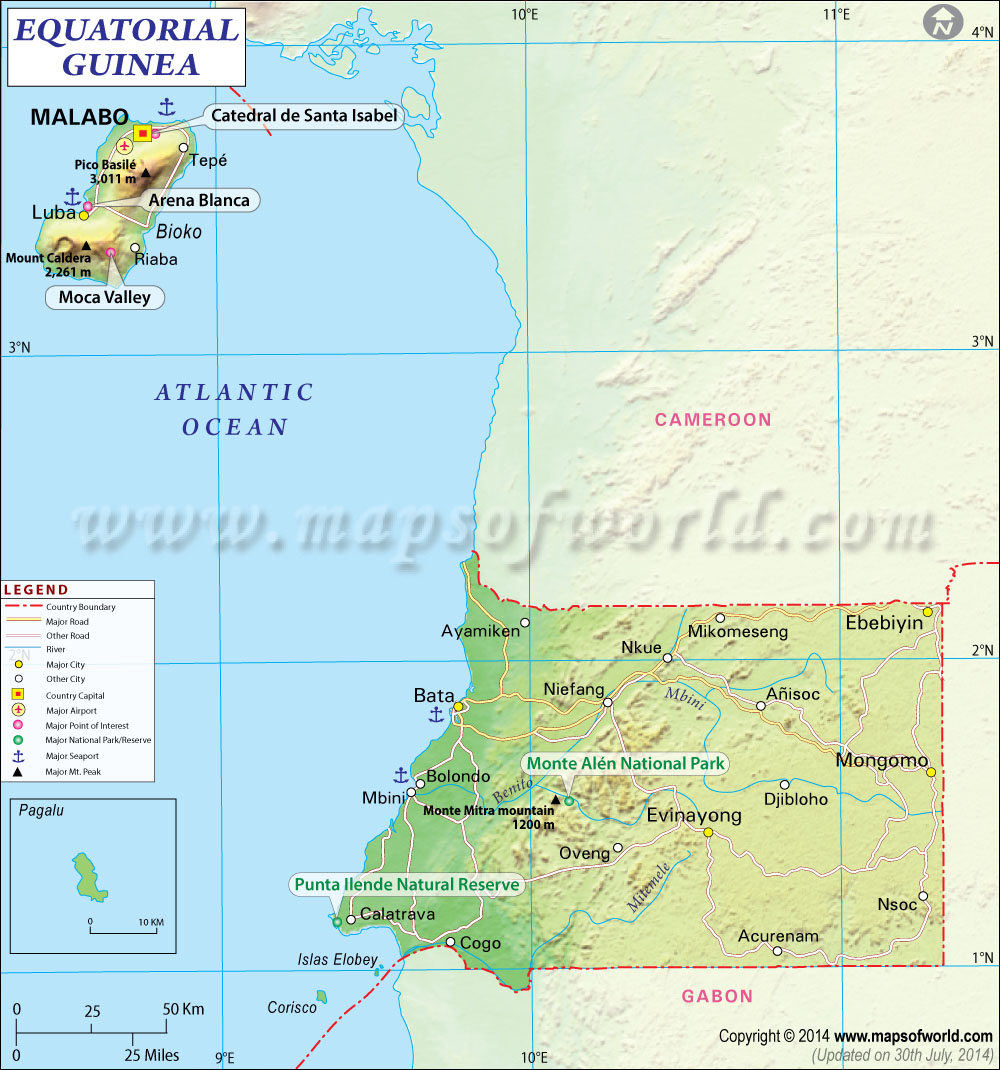 Before the arrival of the Bantu migration in the eighteenth and twentieth centuries, Equatorial Guinea was initially inhabited by pygmies. The Portuguese also came to the country and introduced the native Annobon. In 1778, Spain took over the territory and ruled until the United Kingdom came to the island in the early nineteenth century(1827-1843). In 1900, the region was made a colony and on October 12, 1968, the region was declared independent. Francisco Macias Nguema was made the first president of the nation.
For administrative purposes, Equatorial Guinea is divided into seven provinces that are further divided into districts. The provinces are:
Annobon Province
Bioko Norte Province
Bioko Sur Province
Centro Sur Province
Kie-Ntem Province
Litoral Province
Wele-Nzas Province
Spanish, French, and Portuguese are the major languages spoken in the country. Many indigenous languages like Fang, Bube, Igbo, Benga, Ndowe, Pichinglis, Bujeba, Balengue, Bissio, and Gumu are also spoken.
Christianity is the dominant religion of the country with Roman Catholicism being the largest denomination followed by Protestants. There are also a number of Muslims and members of the Bahai faith in Equatorial Guinea.
Owing to the large oil reserves, the economy of Equatorial Guinea depends on oil production. As of 2004 estimate, the country is the third-largest oil producer in Sub-Saharan Africa. Fishing and forestry are the other major industries.