Colombia Cities Map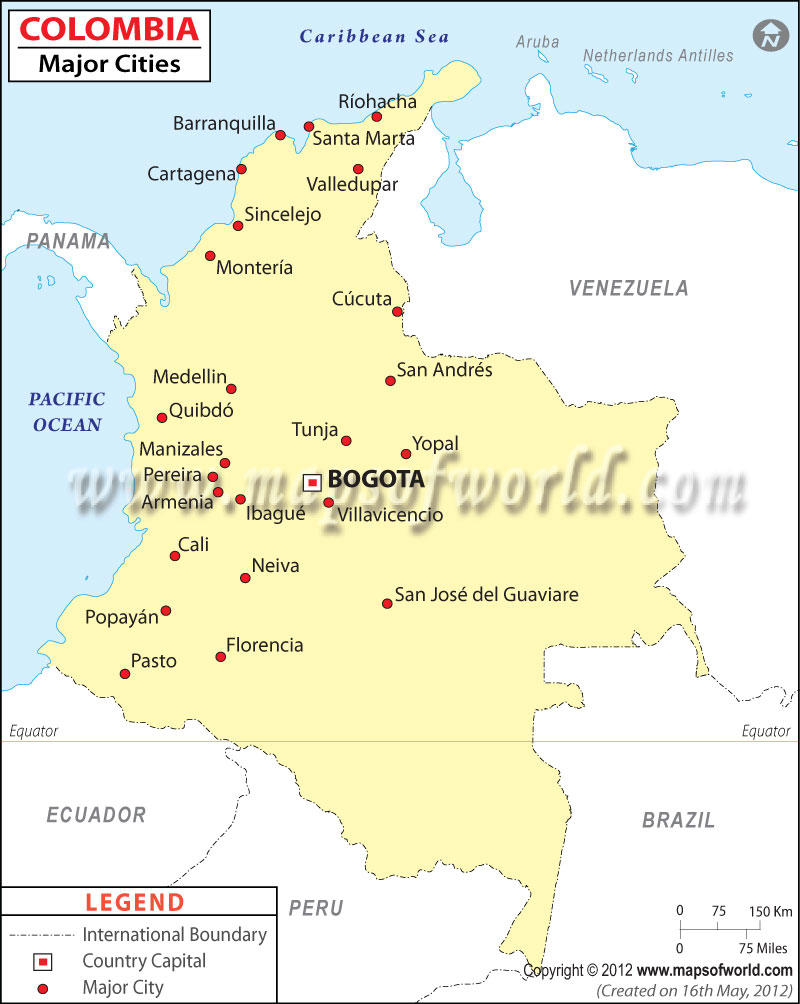 The different Colombia cities are either situated along the picturesque coast of the Pacific and the Caribbean or the spectacular Andes Mountains. Some of the most enticing tourist attractions offered by the
Colombia cities include resorts situated close to sun-kissed beaches, primitive archaeological ruins and many more. Some of these Colombian cities are also home to oil refineries and contribute significantly to the growing economy of this Latin American country. Other contain museums, discos and many more recreational centers.
Some of the cities in Colombia are also home to music enthusiasts. In Manizales, for example, there is a musical carnival known as 'Manizales Jazz Carnival' that attracts large crowds. Another city of Colombia known as Palmira also contains a renowned university named as the Universidad Nacional de Colombia. Some other cities at Colombia are mentioned below :-
Cartagena : The nightlife in this Latin American city is very energetic and invigorating. The city was shielded from the various invaders and pirates by tall walls and a fortress.
Medellin : Regarded as the 'The Land of Eternal Spring', this Colombian city is blessed with an extremely soothing temperate climate. It also serves to be the capital of Antioquia department.
Bogota : This is the capital of Colombia and is home to many universities, theaters, churches, shantytowns. The residents include people of Spanish, Indian and English origin.
San Andres : The tourists can shop in this city to their heart's content. Other attractions include pristine beaches, throbbing nightlife, comfortable accommodation, extremely jovial and colorful culture.
San Marta : The tourist can gain access to the Tayrona and Sierra Nevada de Santa Marta National Parks via this Colombian city. It is also Colombia's maiden settlement.