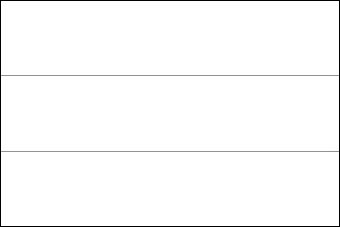 Download Picture of Blank Netherlands Flag For Kids to Color
The flag of the Netherlands was introduced in 1572. This flag is one of the oldest flags to be used in the world.
These three colors (red, white, and blue) are popularly used in many flags; there are more than 20 countries in the world whose flag features these colors. Some of these countries are: France, Luxembourg, Russia and Slovenia.
Netherlands flag was officially recognized as the national flag on 19 February 1937 through a royal decree issued by Queen Wilhelmina. Since then, the flag is also used as the flag of the Kingdom of the Netherlands.
Use and Display
Usually, the flag of Netherlands is hoisted at army bases and government buildings throughout the country. During national mourning and other times of sadness, the tricolor of Netherlands is flown at half staff in order to show honor.
Private use of the Netherlands flag is not very common. However, during occasions like Koninginnedag or Queen's Day, the flag is hoisted at many private residences. An orange streamer is attached on top of the flag to commemorate this day. Other occasions when the Netherlands flag is used are non-holiday events or celebrations such as graduation of students.
The national flag is made of different varieties of cloth materials and it is available in different sizes. Some people even take private orders for manufacturing them.
Prince William of Orange had used this flag in the latter half of the 16th century to mark the Dutch revolution against Spain. In this way, the flag was called the "Princeflag" (or "Prinsenvlag"). The colors used in the flag in that period were white, blue and orange. Later, this orange color was changed to red.
| | |
| --- | --- |
| National symbol(s): | lion, tulip |
| National colors: | orange |
| National anthem: | |
| Name: | "Het Wilhelmus" (The William) |
| Lyrics/Music: | Philips VAN MARNIX van Sint Aldegonde (presumed)/unknown |
| | | |
| --- | --- | --- |
| | Fact about Netherlands flag | |
| Country | Netherlands |
| --- | --- |
| Designed by | NA |
| Adopted | Officially adopted on 19 February 1937, variants in use since the middle ages. |
| Revision | 22. March 1905 |
| Design and Colors | A horizontal triband of red (Bright Vermilion), white, and Cobalt blue. |
| Size Ratio | 2:3 |