Lebanon Travel Guide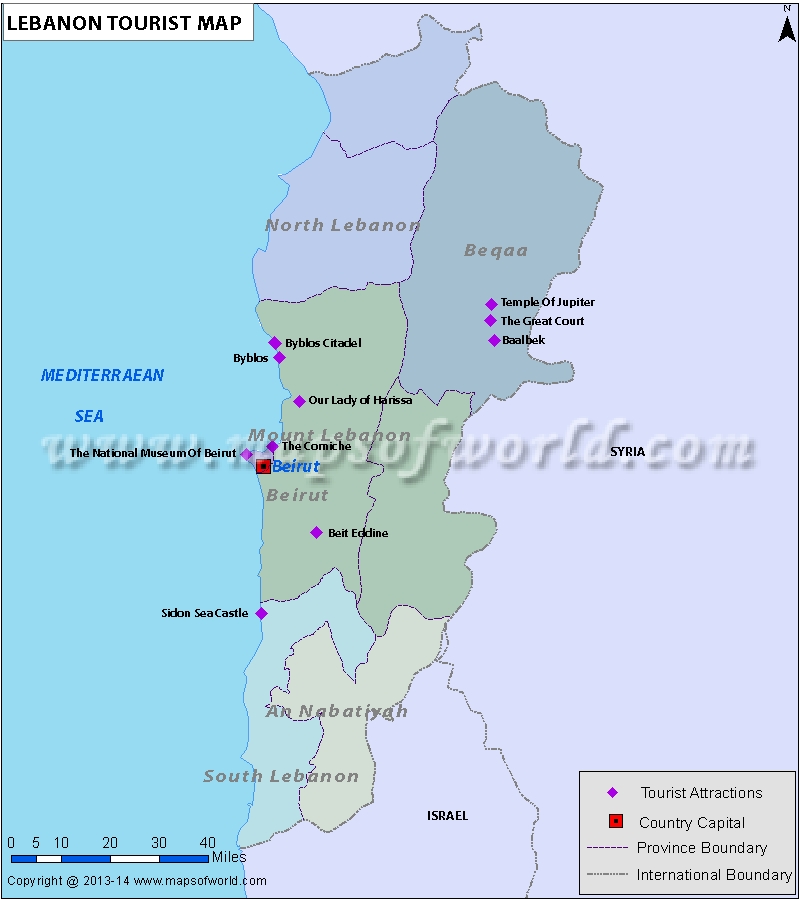 Lebanon, with its Mediterranean-lapped coast, fertile valleys and majestic alpine peaks, is no less than a wonderland.
On one hand the backdrop of the prolific mountains on the other hand the restaurants, theaters, the shops and above all the vibrant population make Lebanon all the more attractive. Lebanon – Travel can give you an opportunity to explore the beauty of this country.
Lebanon Travel was much affected by the civil war but the country undergone proper reconstruction and successfully established itself as a tourist destination. You can have a wonderful accommodation in Lebanon, as there are a number of renowned hotels like:
Inter Continental Phoenician Hotel Beirut
Mzaar Intercontinental Hotel
Batroun Village Club
Charles Hotel Beirut
Albetqo Hotel Beirut
Travel to Lebanon can be more satisfactory than you have imagined, as there are many attractions like:
Temples of Baalbek
Jeita Grotto
Qadisha Caves
Hadchit
Saint Charbel Tomb
Tyre
Beeka Valley
Al-Mina Port
The Great Mosque
Ksara
Trip to Lebanon can be arranged very easily without any transport problem, because this country can be accessed by air as well as road. Everything in Lebanon suits your budget. So don't waste time in thinking. Just get ready for a wonderful trip.
| | | |
| --- | --- | --- |
| | Famous Cities to Visit in Lebanon | |
| City Name | Population | City Name | Population |
| --- | --- | --- | --- |
| Beirut | 1916100 | Nabatîyé et Tahta | 120000 |
| Ra's Bayrūt | 1251739 | Habboûch | 98433 |
| Tripoli | 229398 | Djounie | 96315 |
| Sidon | 163554 | Zahlé | 78145 |
| Tyre | 135204 | Baalbek | 30916 |
| | | |
| --- | --- | --- |
| | Popular Tourist Attractions in Lebanon | |
| | |
| --- | --- |
| Baalbek | The Great Phoenician Temple |
| Temple Of Jupiter | Sidon Sea Castle |
| The Great Court | The Grand Serail |
| Propylaea | The National Museum Of Beirut |
| Byblos | Our Lady of Harissa |
| Byblos Citadel | Beit Eddine |
| The Corniche | |