Jordan Cities Map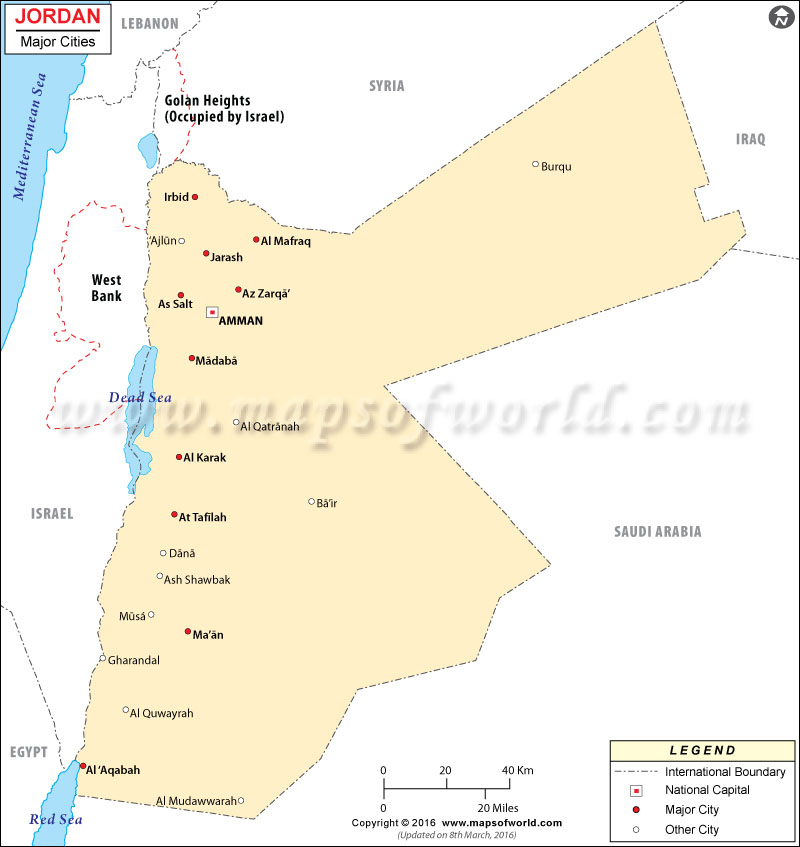 There are many towns and cities in Jordan. Tourists mostly travel to the Jordan cities for enjoying the scenic beauty because the city landscapes are really captivating.
The cities in Jordan are found to be crowded by tourists as they love to hang around the shopping malls, which are quite popular in the cities.
Cities of Jordan
Jordan consists of a number of cities, which are really worth visiting. The restaurants, the amusement spots and the ancient sites of the cities, attract tourist hugely. Some famous cities in Jordan include:
Amman – It is the largest city in Jordan. Amman, the capital of Jordan is a very ancient city. Tourists mostly visit this city because it serves as the main center of communication, business and cultural life. The city of Amman also features fabulous restaurants, where people enjoy world-class food.
Gerasa – It is a very ancient city of Jordan, and tourists visiting the city of Gerasa will enjoy the historical sites over there. There are rocky mountains and fertile valleys, found in the city of Gerasa.
Al Karak – The city of Al Karak is situated on the southern part of the city of Amman. Al Karak is well known for the magnificent views of the Red Sea.
Jordan Cities
There are a many amusement sites, which the tourists enjoy in the cities of Jordan. Amusements like music, and sea activities are also provided to visitors.