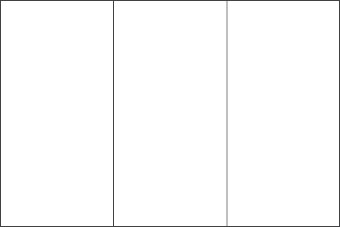 Download Picture of Blank Algeria Flag For Kids to Color
The Cote d' Ivoire flag comprises three equal-sized vertical bands – orange, white, and green from left to right.
Orange is the color of the land; it represents the fertile areas in the savannahs of the north; white symbolizes joys and happiness and also represents the freshwater flowing in the rivers of the country, and green stands for the lush greenery of the coastal forests. Green is also interpreted as the color of hope and a bright future.
The Cote d' Ivoire flag bears a close resemblance to the flag of Ireland.
| | |
| --- | --- |
| Official Name: | The Republic of Cote d'Ivoire |
| Flag Proportion: | 2:3 |
| Adopted on: | December 3, 1959 |
| Location: | Located in West Africa; Bordered by Liberia, Guinea, Mali, Burkina Faso, and Ghana |
| Capital City: | Yamoussoukro |
| Major Cities: | Abidjan, Bingerville, Divo, Tiagba |
| Area: | 124,502 square miles |
| Population:  | 20,617,068 |
| Currency:  | West African CFA Franc (XOF) |
| Language: | French |
| National Anthem: | Song of Abidjan |
| National symbol(s): | elephant |
| National colors: | orange, white, green |
| National anthem: | |
| Name: | "L'Abidjanaise" (Song of Abidjan) |
| Lyrics/Music: | Mathieu EKRA, Joachim BONY, and Pierre Marie COTY/Pierre Marie COTY and Pierre Michel PANGO |
| | | |
| --- | --- | --- |
| | Fact about Ivory Coast flag | |
| Country | Ivory Coast |
| --- | --- |
| Designed by | NA |
| Adopted | December 3, 1959 |
| Revision | NA |
| Design and Colors | A vertical tricolor of orange, white, and green |
| Size Ratio | 2:3 |