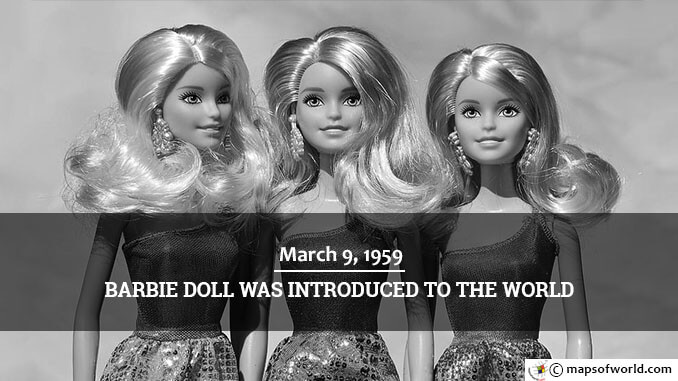 It was on 9 March 1959 that the first Barbie doll went on display at the American Toy Fair in New York City. This doll was eleven inches tall and had a waterfall of blonde hair. She was the first Barbie which was mass-produced toy doll (with adult features) in the USA.
Ruth Handler, the co-founder of Mattel Inc. was the woman behind the Barbie doll. Handler had got the inspiration from her young daughter who went on playing with paper dolls of adult women, instead of baby dolls. The creation of Barbie doll is her initiative to allow little girls to imagine the future in an overwhelming way. The first Barbie doll's appearance was modelled on a doll named Lilli, which was based on a German comic strip character.
After becoming an instant hit among the adult men in tobacco shops, Lilli became extremely popular among the children. It was later in 1963 that due to enormous consumer demand, Mattel released a boyfriend for Barbie and named him Ken. After this came Barbie's best friend, Midge who was introduced to the customers in 1963 and Barbie's little sister, Skipper, who debuted in 1964.
You may also like :
March 9 1916 – Pancho Villa and His Men Attack Columbus, New Mexico