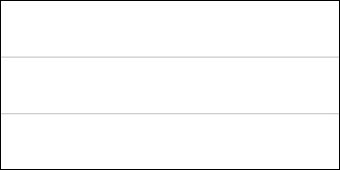 Download Picture of Blank Armenia Flag For Kids to Color
The Armenian flag has three equal sized horizontal bands: the top stripe is red, the middle one blue and the bottom stripe is orange. The colors on the Armenia Flag represent its people.
The red color of the flag represents the sacrifice and blood of the Armenian soldiers spilled in various struggles in both past and present. The color orange is symbolic of the fertile lands of Armenia and the blue color stands for hope and aspiration for the progress of Armenia.
The flag is in the ratio of 1:2.
| | |
| --- | --- |
| Official Name: | The Republic of Armenia |
| Proportion: | 1:2 |
| Adopted on: | August 24, 1990 |
| Designed by: | The independent Armenian government |
| Location: | At the crossroads of Western Asia and Eastern Europe |
| Capital City: | Yerevan |
| Major Cities: | Sevan, Stepanavan, Aragatsotn, Ararat |
| Area: | 11,484 square miles |
| Population: | 3,262,200 |
| Currency: | Dram |
| Official Language: | Armenian |
| National Anthem: | Our Fatherland |
| National symbol(s): | Mount Ararat, eagle, lion |
| National colors: | red, blue, orange |
| National anthem: | |
| Name: | "Mer Hayrenik" (Our Fatherland) |
| Lyrics/music: | Mikael NALBANDIAN/Barsegh KANACHYAN |
| Country | Armenia |
| --- | --- |
| Designed by | Stepan Malkhasyants |
| Adopted | 24. August 1990 |
| Revision | NA |
| Design and Colors | A horizontal tricolour of red, blue, and orange |
| Size Ratio | 1:2 |