Which US State Has The Most Counties?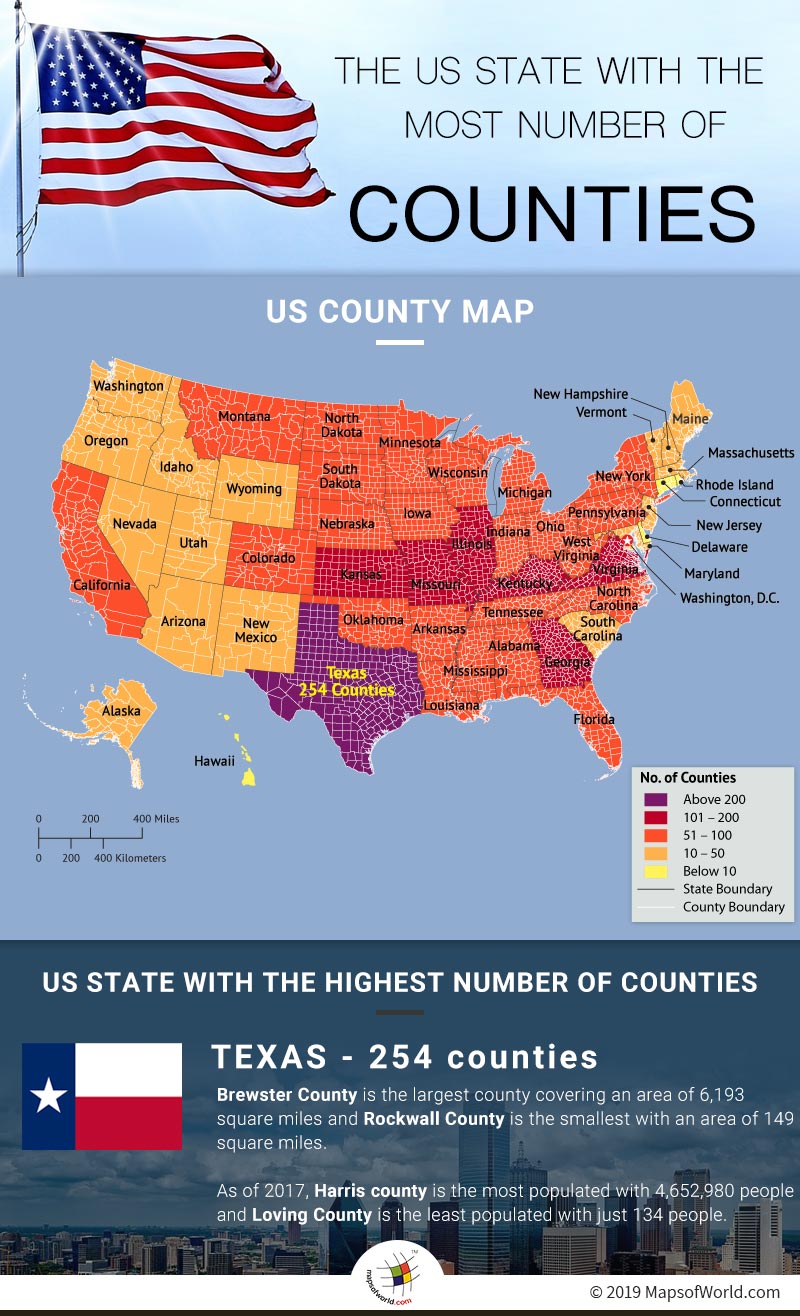 Which State has the Most Counties?
Every state in the United States comprises counties, which are geographical regions used for the purposes of administration, etc. There are 3,142 counties and county equivalents spread across the length and breadth of the country. While the term county is used in 48 states of the country, in Alaska it is called borough and in Louisiana, it is known as Parish. While some states have just a few counties, in others the number exceeds more than 100.
Currently, Texas has the largest number of counties in the United States. The state is divided into 254 counties. In 1836, upon gaining its freedom from Spanish rule, the Republic of Texas had 23 municipalities. These municipalities, later on, became the original counties of the state. New counties were, later on, carved out of many of the original counties. Kenedy County with its seat at Sarita is the newest county in the state and was established in 1921. Brewster County is the largest county covering an area of 6,193 square miles and Rockwall County is the smallest with an area of 149 square miles. In terms of population, Harris County is the largest having a population of 4,652,980 people, while Loving County is the smallest with just 134 people, as of 2017.
At a distant second is Georgia with 159 counties. In terms of area, Ware County is the largest covering 903 square miles, while Clarke is the smallest and covers 121 square miles. Fulton County with its seat at Atlanta, which is also the capital of the city, is the most populated with 1,041,423 people. Taliaferro County is the least populated with just 1680 people.
Other states which have 100 or more counties are Virginia, Kentucky, Missouri, Kansas, Illinois, and North Carolina. Meanwhile, Delaware has the least number of counties at 3.
Related Maps:
18,454 total views, 2 views today