What is Kentucky known for?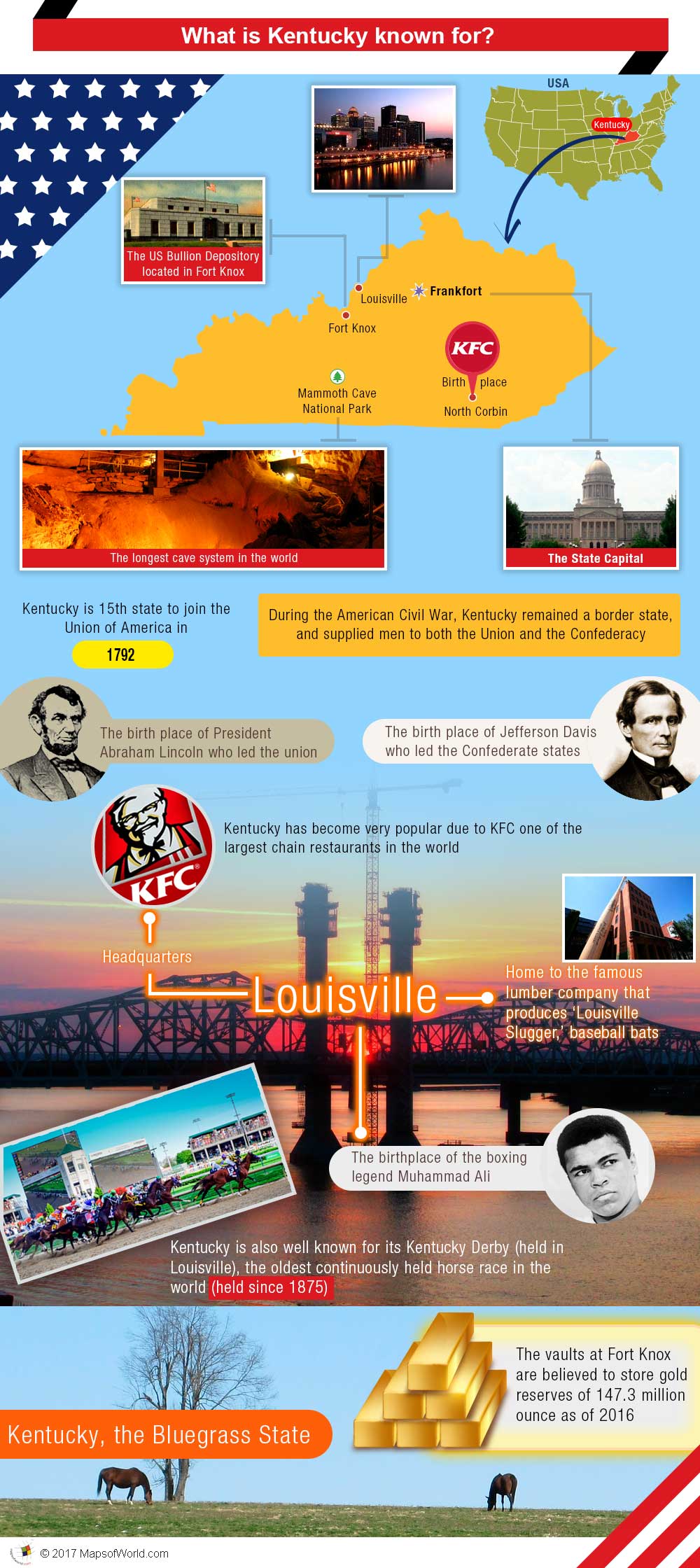 Kentucky, the Bluegrass State, was the 15th state to join the Union (in 1792). During the American Civil War, it remained a border state, and supplied men to both the Union and the Confederacy. The state of Kentucky will be best known as the birth place of both President Abraham Lincoln, who lead the Union and Jefferson Davis who led the Confederate states.
In modern times, the state has become very popular due to KFC (formerly called Kentucky Fried Chicken) one of the largest chain restaurants in the world. KFC was founded in North Corbin and now has its headquarters in Louisville. The state is also famous for the Bourbon Whiskey that is produced here.
Kentucky is also well known for its Kentucky Derby (held in Louisville), the oldest continuously held horse race in the world (held since 1875). It is no surprise, then, that the horse farms of Kentucky are famous and the International Museum of the Horse is quite an attraction. Louisville is also the birthplace of the boxing legend Muhammad Ali, and home to the famous lumber company that produces 'Louisville Slugger,' baseball bats.
Another interesting place in Kentucky is the Mammoth Cave National Park which features the longest cave system in the world.
If none of these facts impress you, it is time to discuss the United States Bullion Depository located in Fort Knox, Kentucky. The vaults at Fort Knox are believed to store a substantial portion of the gold reserves (147.3 million ounces of gold as of 2016) of the US.
Related Maps & Info: