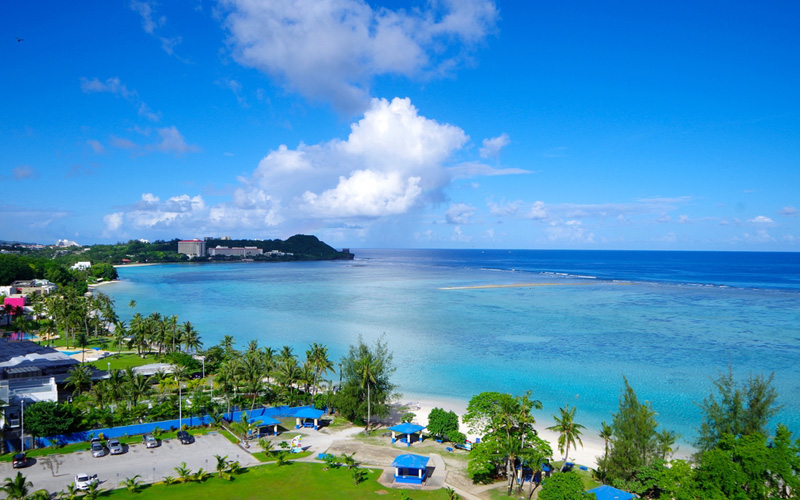 No, Guam is not an independent country. It is an unincorporated territory of the United States of America.
Guam is the largest of the Mariana Islands and the most populous island in Micronesia. Its capital is Hagatna. As of 2013, Guam had a reported population of 165,124. Visit this Guam Location Map to know its location.
Guam was inhabited by the native Chamorros before the first Europeans arrived there. The first European to sight (and set foot on) Guam was Ferdinand Magellan, who was circumnavigating the world on behalf of the King of Spain. The Spaniards soon built a colony in Guam amidst much internal strife. Following the Spanish-American War, Guam was ceded to the US in 1898.
After the onset of World War II, Guam was attacked and taken by the Japanese forces in December 1941. By 1944, the US started to concentrate on regaining lost territory and the Battle of Guam was fought in July-August 1944. Though the US managed to regain control of most of Guam, three Japanese holdouts were discovered. The last of these, Sergeant Shochi Yokoi surrendered in 1972, about 28 years after end of the battle.
In August 1950, the US Congress passed the Organic Act of Guam and it was approved by the President of the United States. The native Chamorro people were all declared US citizens, though they did not hold the right to vote in the Presidential elections. Check Guam Facts to know more about Guam.
In 1968, the act was amended and provisions were made for the election of a governor and a lieutenant governor, who would look after the administration of Guam for a term of four years, along with 15 senators, who would make up the legislature. The US House of Parliament also has one member who represents Guam. This representative is elected for a period of two years and has voting rights only during the final passage of a bill.
The US maintains full jurisdiction over the numerous military installations that it has built in Guam, including the Andersen Air Force Base (Yigo), the US Naval Base (Sumay), the US Coast Guard Base (Sumay), and the Joint Region Marianas (Nimitz hill).
Related Maps: