Is Kosovo An Independent Country?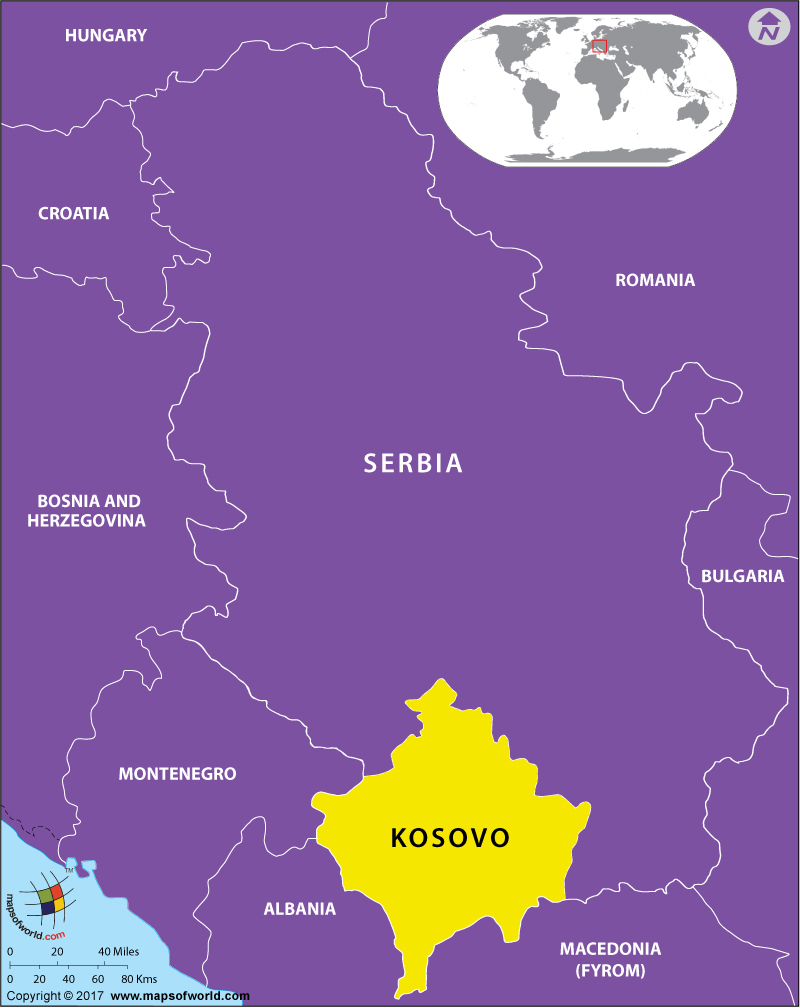 Kosovo is a small landlocked country in the Balkan peninsula of Europe. Its location is a strategic one and the country acts as a vital link between central and southern Europe. In 2008, Kosovo broke away from Serbia and unilaterally declared its independence. Kosovo's move to become a member state of the United Nations has been blocked by Serbia and its ally Russia. Despite this Kosovo has been recognized as a sovereign state by a number of UN members including the US, the United Kingdom, France, Germany, Canada, and Australia.
Through most of the 15th century, Kosovo and the whole of Serbia remained under the Turkish rule of the Ottoman emperors.  Serbs, Albanians, and Vlachs made up the majority of the region's population. By 1690, Austrians had invaded the region and thousands of Serbs left Kosovo when the Austrians retreated. Of those left behind, the Albanians started to adopt Islam and the remaining Serbs continued with the exodus. By the mid-18th century, Albanians formed a clear majority but Kosovo's growing importance as a cultural center of Serbia increased the rivalry between the Albanians and Serbs. The 19th century witnessed political instability and the early 20th century also brought political chaos accentuated by the two world wars.
In 1941, with the Axis powers gaining control of erstwhile Yugoslavia, Kosovo became united with Albania. After the war, Kosovo became an autonomous province of Yugoslavia. By the mid-1960s, the Yugoslav government helped promote Albanian nationalist and cultural sentiments even as more and more Serbs moved out to other parts of Serbia. Civil and political unrest marked the next couple of decades and with Slobodan Milošević becoming the president of Yugoslavia, Kosovo lost its autonomy. The Albanian revolt was ruthlessly put down and the Kosovars overwhelmingly dissociated from Yugoslavia. With the breakdown of the Yugoslav state and the subsequent separation of Serbia and Montenegro, Albanians continued to face much persecution. They initially responded with passive resistance but soon the Albanian guerrilla army, the Kosovo Liberation Army, clashed with Serbian forces. The ensuing military action of Serbia against the ethnic Albanians attracted much international attention.
Peace talks brokered by the international community (countries such as US, France etc.) repeatedly broke down and NATO initiated a military intervention against Serbian camps. The Serbian military responded with an ethnic cleansing campaign that forced hundreds of thousands of Kosovar Albanians to flee to neighboring countries. NATO later withdrew its military action and its peacekeeping forces occupied Kosovo. By the end of the decade, United Nations got involved in peace talks. In 2008, Kosovars finally seceded from Serbia despite a failure to be recognized by the latter. Kosovo is currently recognized by 111 UN member nations.
The unification of Albania and Kosovo is an idea that has gained momentum in recent times. The idea has been strongly opposed by Serbia and Russia.
Related Maps: