How to Help Hurricane Victims?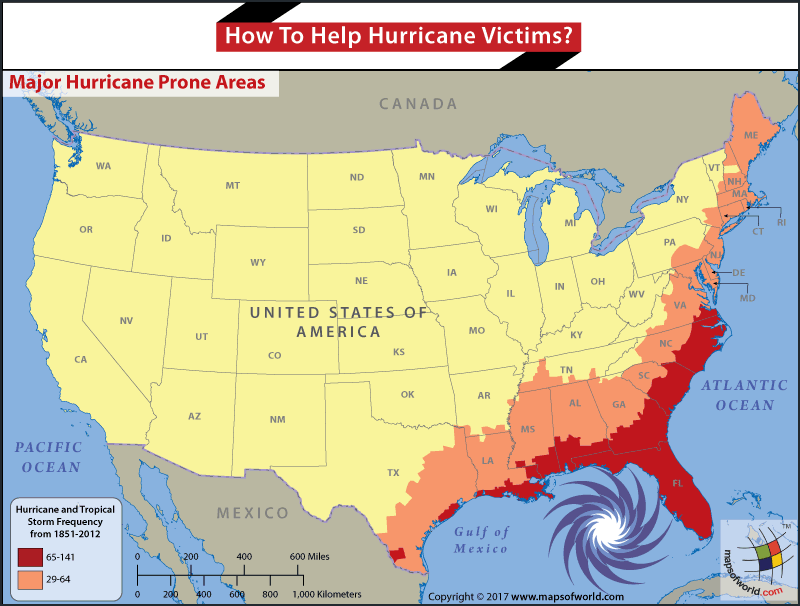 It is our responsibility as fellow countrymen and fellow human beings to step up and help the victims of hurricanes. Hurricane Katrina, Sandy, and the recent hurricanes of Harvey and Irma have caused untold damage to the coastal states. Some have lost their lives, and many have lost their homes and belongings. Here are some ways in which we can help victims of these hurricanes –
Donate Money and Supplies – Donating money and supplies is the easiest way to support people from communities and towns that have had the misfortune of being in the path of a hurricane. It is best if donors ensure that all contributions go to genuine organizations (such as the Red Cross) for the benefits to reach the victims of the hurricane. It is also better to donate money rather than donate blankets, toys, and other articles which may be hard to transport to the affected areas.
Volunteer – Hurricane hit areas, and areas that have been hit by natural disasters, are always short on helping hands. If you are a doctor, a nurse, a firefighter, or just anyone who can help, take a few days off from your regular routine and enroll with a reputed organization to help victims. Evacuation and rebuilding efforts require support from volunteers too.
Provide Shelter to Evacuees – As hundreds of people evacuate a town or a community that is directly in the path of a furious hurricane, a primary concern for evacuees is to find shelter for them and their families. Open your homes for those in real need. If you run an Air BnB service you may consider prioritizing the evacuees over other guests. Talking and comforting them may bring them much required healing.
Donate Blood and Medicines – While there may be many willing to make a monetary donation, times like these require a large number of volunteers to donate blood, plasma, and even medicines. Hurricane Harvey left Texas with a shortage of blood, and Irma has left Florida with a lack of blood at the local blood banks. Medicines too are likely to be in short supply in case of floods and tidal surges. Donating both is a great way of helping hurricane victims.
Organize Donation Drives – More than everything else, the victims of a destructive hurricane need to know that people from across the country and even the world are stepping up to support them, to see them through such difficult times. Help organize community efforts and donation drives. Collect any help that your neighborhood, office, school, or town has to offer and hand it over to the right authorities who will pass on the help to those in need.
Help abroad– Remember these hurricanes and natural disasters have wreaked havoc beyond the United States. Caribbean nations have been destroyed as well. And during all the attention focused on hurricanes, Mexico suffered a devastating earthquake.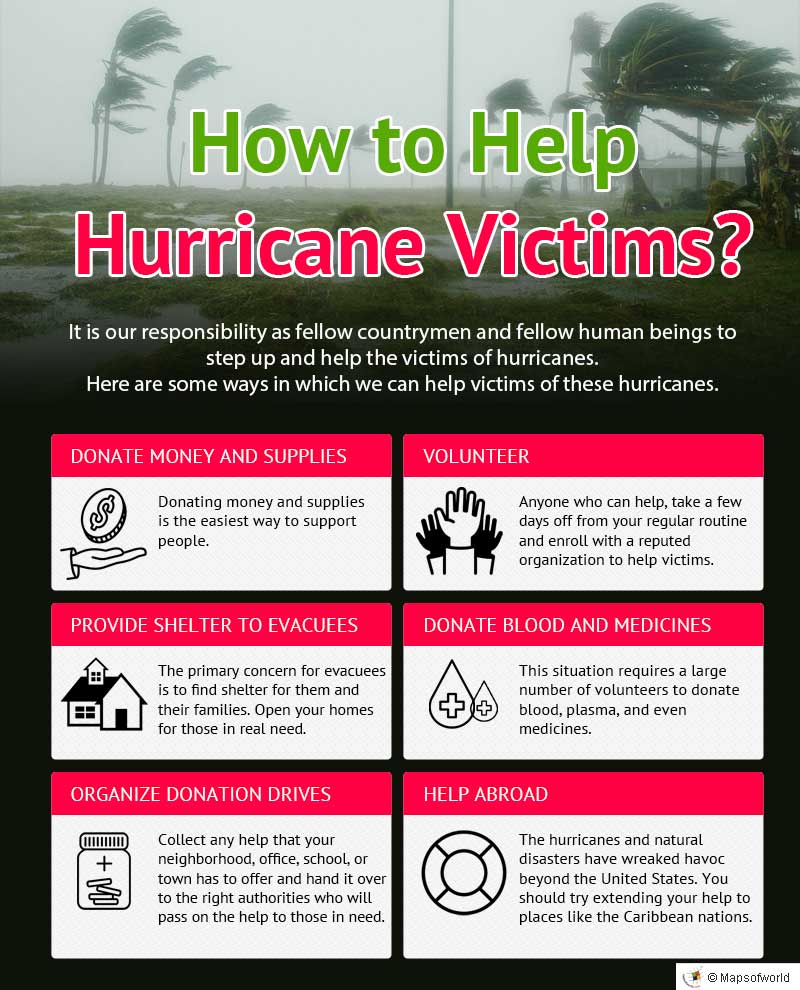 Related Maps: