What is the National Airline of Singapore?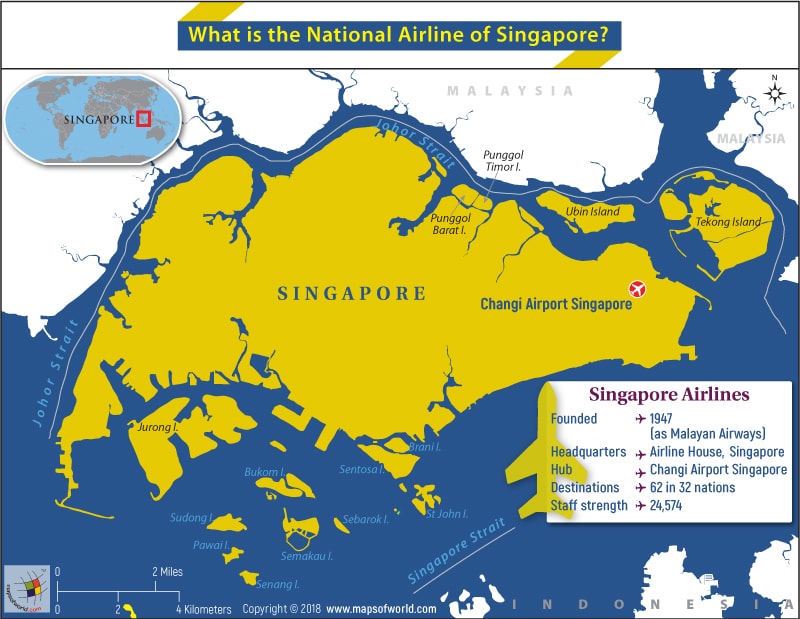 Singapore Airlines Limited, which is a world leader airline, is the flag carrier of Singapore.
Singapore Airlines was initially formed in 1947 with the incorporation of the Malayan Airways Limited. In 1963, Singapore, along with Malaya, Sabah, and Sarawak, established the Federation of Malaysia. Following this development, the name of the airline was changed to Malaysian Airways. In 1966, the airlines changed its name to the Malaysia-Singapore Airlines following the separation of Singapore from the federation. In 1972, the Malaysia-Singapore Airlines was disbanded leading to the formation of the Malaysian Airlines and Singapore Airlines.
Singapore Airlines is one of the leading airlines in the world and its hub is located at Singapore's Changi Airport. The airline flies to five continents and covers 62 destinations in 32 nations across the globe. Its fleet size numbers approximately 113 aircraft which include; Boeing 777, Airbus A350, Airbus A330, and Airbus A380. The airlines, which has a strong presence in the countries of southeast Asia, also flies to India, Australia, the United States, the United Kingdom, and many other nations.
The airlines, which is known for its quality service to its customers, comprises five classes of service – suites, first class, business class, premium economy class, and economy class. The subsidiaries of the airlines include SilkAir, SIA Engineering Company, Budget Aviation Holdings, and Singapore Airlines Cargo.
Singapore Airlines took the second spot in Skytrax's Top 10 Airlines of 2017, is ranked among the world's top 15 airlines in terms of revenue per passenger. The airline has also secured the 10th place in the world for the international passengers carried.
Related Maps: