Covid-19 Pandemic | Live Updates on Coronavirus – Part 3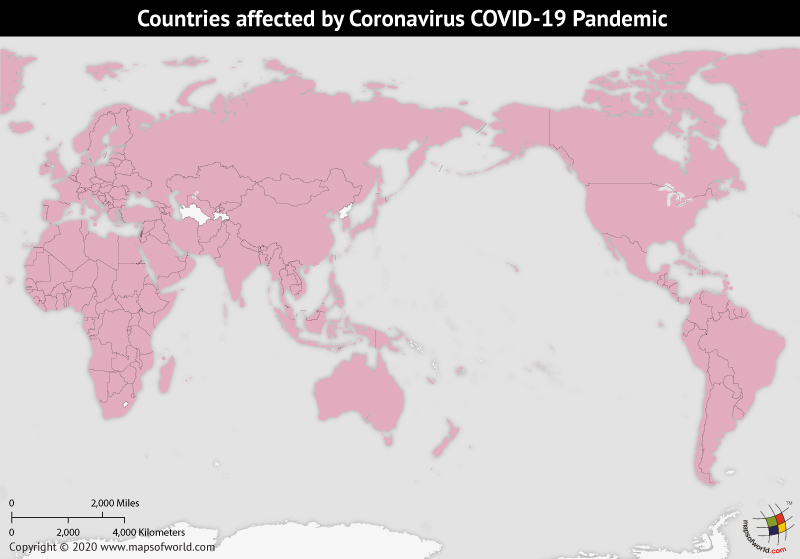 Stay with MapsofWorld for the COVID-19/ Coronavirus Live Updates
~ Latest Figure Of Death Toll As On April 23, 2020 – 185,461

~ Global Cases As On April 23, 2020 – 2,659,163

~ Total Cases Of Recovery As On April 23, 2020 – 730,393

 Day-wise map comparison of how the Coronavirus Outbreak is Spreading – click here
Nigerian tailors are hand-making PPE to help fight coronavirus
April 17, 2020
Colin Kaepernick is donating $100,000 to virus relief efforts to aid communities of color
April 17, 2020
London mayor calls for masks to be worn on public transport and in shops
April 17, 2020
Australian mayor fined after violating stay-at-home orders and going out for beer
April 17, 2020
Shinzo Abe says there are issues with WHO, and Japan will review its funding after the pandemic
April 17, 2020
5.2 million Americans filed for unemployment last week, bringing total to 22 million
April 16, 2020
Germany records more than 300 deaths in a 24-hour span for the first time
April 16, 2020
Australian PM says baseline coronavirus restrictions will remain in place for at least 4 weeks
April 16, 2020
More than 140 seemingly recovered patients have retested positive for Covid-19, says South Korea
April 16, 2020
New cases in Spain fall significantly, but another 551 deaths are announced
April 16, 2020
UK approves Penlon ventilators made with Airbus and Rolls-Royce in effort to produce 1,500 a week
April 16, 2020
Dutch research suggests 3% of population may have Covid-19 antibodies
April 16, 2020
Tokyo Olympics organizers to explore cost-cutting measures
April 16, 2020
Indian Premier League suspended until further notice due to coronavirus concerns
April 16, 2020
Amazon has suspended 6,000 seller accounts globally for coronavirus price gouging
April 16, 2020
1.4 million people in the United Kingdom have applied for welfare support
April 14, 2020
Spain surpasses 18,000 coronavirus deaths, but records Europe's first fall in active cases
April 14, 2020
England's coronavirus death toll is significantly higher than previously reported
April 14, 2020
Iran reports smallest increase in coronavirus-related deaths in a month
April 14, 2020
South Korea virus hotspot of Daegu sees no new cases
April 10, 2020
More than 70 nurses have been infected in Mumbai, India
April 10, 2020
Italy might extend lockdown into May
April 10, 2020
16 school systems in the United States have been ordered closed through to the end of the school year
April 10, 2020
The states are:

Alabama

Alaska

Arizona

Arkansas

Georgia

Indiana

Kansas

Michigan

Missouri

Nebraska

New Mexico

Oklahoma

Pennsylvania

Vermont

Virginia

Washington
Germany records highest death toll with reports of increased by 266 in the past day, according to the country's disease and control centre.
April 10, 2020
War-torn Yemen reports its first coronavirus case
April 10, 2020
France's flagship aircraft carrier the Charles de Gaulle has 50 confirmed coronavirus cases on board, the French Defense Ministry said in a statement Friday.
April 10, 2020
Spain working on introducing a universal basic income of $550 (€500) per month.
April 10, 2020
Boris Johnson "just beginning his recovery" from coronavirus
April 10, 2020
More than half of the coronavirus patients infected with coronavirus in Iran have "recovered," the country's health ministry spokesperson Kianush Jahanpoor announced on Iranian state television today.
April 10, 2020
Unclaimed coronavirus victims may be buried on New York's Hart Island, as the state's death toll climbs
April 10, 2020
The Federal Reserve announced a new $2.3 trillion round of loans that include even more support for small businesses and consumers, and, for the first time, for states, cities and municipalities, too.
April 9, 2020
US Stocks Open High
April 9, 2020
US stocks climbed higher today as investors eyed efforts by the Federal Reserve to prop up the US economy in the wake of the coronavirus pandemic.
Here's how the markets opened today:
The Dow opened up 1.5%, or 360 points, higher.
The S&P 500 kicked off 1.3% higher.
The Nasdaq Composite rose nearly 1%.
China signs medical supply contract with 58 countries and 4 international bodies
April 9, 2020
Chinese companies have signed medical supply contracts with 58 countries and regions as well as four international bodies, according to China's Ministry of Commerce. More than 70 countries and 10 international organizations are negotiating with Chinese companies about medical supply purchases, said Ministry of Commerce spokesperson Gao Feng at a press conference Thursday. China exported $1.44 billion in "epidemic prevention goods" from March 1 to April 4, according to data provided by China Customs. This includes 3.8 billion masks, 37.5 million protective suits, 16,000 ventilators and 2.8 million coronavirus test reagents. (Source: CNN)
Lufthansa Group says it is losing 1 million euros every hour and needs state support
April 9, 2020
Here is how New Zealand Managed to curb coronavirus death figure to one
April 9, 2020
New Zealand has managed to do something that many countries wish they could achieve: for four straight days, it has reported a decline in new coronavirus cases.
On Thursday, the country reported 29 new confirmed and probable cases, bringing New Zealand's total to 1,239 — including only one death. Of those cases, only 14 are in the hospital — and 317 have recovered.
Ardern said Thursday she was tightening border restrictions, meaning all those who arrive in the country will be required to spend two weeks quarantined in an approved facility.
"At the halfway mark, I have no hesitation in saying that what New Zealanders have done over the last two weeks is huge," Ardern said at a news conference Thursday. "You made the decision that together, we could protect one other. And you have. You have saved lives."
The Indian state of Odisha has become the first Indian state to extend its lockdown until April 30
April 9, 2020
Airbus cuts production by one third
April 9, 2020
UK researchers suggest letting young people return to work first
The US Centers for Disease Control and Prevention (CDC) has deployed eight "community protection field teams" (Source: CNN)
April 9, 2020
Spain coronavirus deaths climb above 15,000
April 9, 2020
Pakistan's Largest Social Assistance Program to fight coronavirus  
April 9, 2020
Pakistan launched the largest social protection effort in the country's history Thursday with plans to pay close to $1 billion dollars to the country's poorest in an effort to counter the economic fallout of the Covid-19 crisis.
The Ehsaas Emergency Cash program is a financial assistance effort to assist parts of the population that have been worst hit by the ongoing lockdown in the country, according to Sania Nishtar, special assistant to Prime Minister Imran Khan on Poverty Alleviation and Social Safety. The program, which aims to cover 12 million families, is meant to assist them to "buy rations so that they don't go hungry."
What's amazing | British lawmakers are being given up to £10,000 ($12,400) each to help them set up work-from-home arrangements during the coronavirus outbreak, the UK's Independent Parliamentary Standards Authority (IPSA) announced Thursday.
UK Prime Minister Boris Johnson's condition is improving, spokesperson says
April 9, 2020
China's response to US criticism, "Smearing and accusations won't get rid of the virus"
April 9, 2020
Italy | At least 100 doctors have died from coronavirus in Italy, the Italian Association of Doctors said Thursday. As of Wednesday, 13,522 health workers have been infected in Italy, according to the Italian Institute of Health.
6.6 million people in the US filed for unemployment last week
April 9, 2020
More than 400 crew members of USS Theodore Roosevelt have tested positive for COVID-19
April 9, 2020
New data from NYU Langone Health suggests coronavirus in New York originated from Europe
April 9, 2020
Related Links:
COVID-19 Live Updates from March 24, 2020 to April 08, 2020