What are the Top 10 Busiest Airports in the world?
Traveling to distant places has undoubtedly become convenient. All thanks to the aviation industry that continuously modifies itself and understands the need of commuters. Today, traveling across the globe for business purposes, leisure or adventure has never been easier. Here is a list of the busiest airports across the globe.
Hartsfield-Jackson International, in Atlanta, GA, is the world's busiest airport in 2017. 103,902,992 passengers passed through its terminals in 2017. There are two terminals, the Domestic Terminal and the Maynard H. Jackson Jr. International Terminal.
In second place is Beijing Capital International Airport which handled 95,786,442 passengers. Beijing is the hub for airlines such as Air China, China Eastern Airlines, Hainan Airlines, and China Southeastern Airlines. In 2008, after the Summer Olympics, a new terminal was added to the airport, making it the second largest terminal after Dubai Airport Terminal 3.
Dubai Airport stands strong at number three, having handled 95,786,442 travelers in 2017. The airport is still the busiest in the world in terms of international passengers, and third busiest overall after Beijing Capital and Atlanta.
Tokyo Haneda International Airport in Japan takes the fourth place with a 85,408,975 passenger count in 2017. The terminal is situated next to the Tokyo freight terminal and has scheduled cargo routes. Haneda airport handled its first international passenger flight in 1947 and began its first domestic flights in 1951.
Los Angeles Airport or LAX is fifth, seeing 84,557,968 passengers in 2017. LAX is the hub for; American, Delta, United, and Virgin America. Moreover, Los Angeles is also a focus city for Allegiant Air, Quantas, and Air New Zealand, and the main gateway either for Europe, Latin America, Asia, and Oceania.
In the sixth position is Chicago's O'Hare Airport, that registered 79,828,183 passengers in 2017. The airport has direct flights to over 210 destinations in the US, North America, South America, Asia, and Europe.
London's Heathrow Airport in The United Kingdom stands at number seven with a passenger traffic of 78,014,598 in 2017. It is one of six international airports serving the Greater London area. About 80 airlines fly directly to over 180 destinations worldwide. The airport is the primary hub of British Airways and is a base for Virgin Atlantic. It has four passenger terminals (numbered 2 to 5) and a cargo terminal.
Hong Kong International Airport is in eighth position, recording 72,663,955 passengers. It is a former multiple winner of the 'Airport of the Year' title at the World Airport Awards. It serves over 100 airlines operating flights to about 180 locations worldwide, including 44 destinations on the Chinese mainland.
At ninth position is Shanghai Airport with a passenger count of 70,001,237 in 2017. Shanghai Pudong International Airport is one of two international airports of Shanghai and a major aviation hub of China. The airport has two main passenger terminals and is a fast-growing hub for both passenger and cargo traffic.
Paris' Charles de Gaulle Airport (CDG) is the tenth busiest airport witnessing a passenger count of 69,471,442 in 2017.
Busiest Airports as per 2017
| Rank | Airport | Location | Country | Total Passengers |
| --- | --- | --- | --- | --- |
| 1 | Hartsfield-Jackson Atlanta International Airport (ATL) | Atlanta, Georgia | The United States | 103,902,992 |
| 2 | Beijing Capital International Airport (PEK) | Chaoyang-Shunyi, Beijing | China | 95,786,442 |
| 3 | Dubai International Airport (DXB) | Garhoud, Dubai | United Arab Emirates | 88,242,099 |
| 4 | Tokyo Haneda International Airport | Ōta, Tokyo | Japan | 85,408,975 |
| 5 | Los Angeles International Airport (LAX) | Los Angeles, California | The United States | 84,557,968 |
| 6 | Chicago O'Hare International Airport (ORD) | Chicago, Illinois | The United States | 79,828,183 |
| 7 | London Heathrow Airport (LHR) | Hillingdon, London | United Kingdom | 78,014,598 |
| 8 | Hong Kong International Airport (HKG) | Chek Lap Kok, Hong Kong | China | 72,663,955 |
| 9 | Shanghai Pudong International Airport (PVG) | Pudong, Shanghai | China | 70,001,237 |
| 10 | Paris Charles de Gaulle Airport (CDG) | Roissy-en-France, Île-de-France | France | 69,471,442 |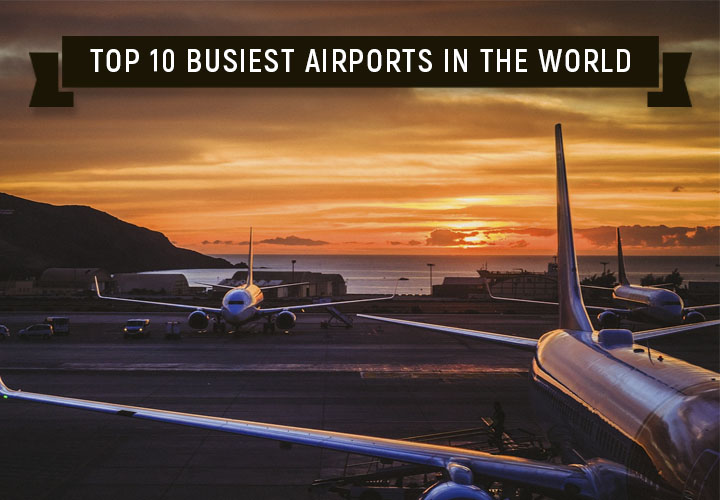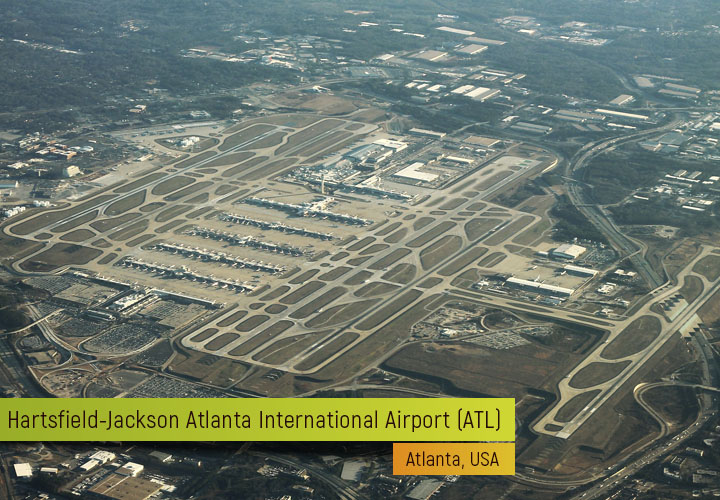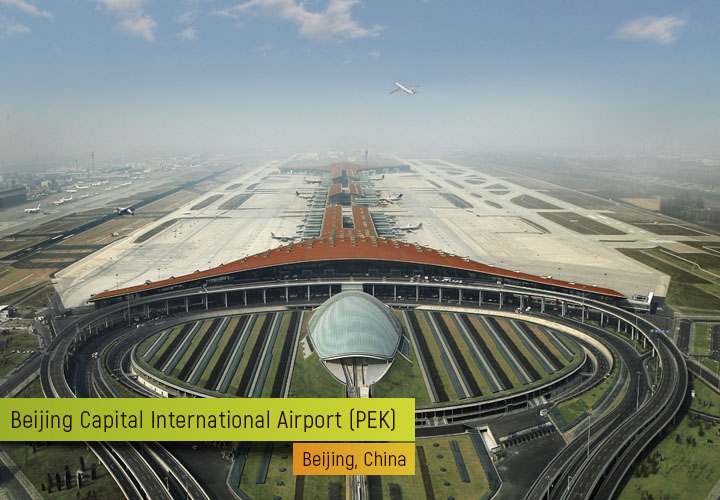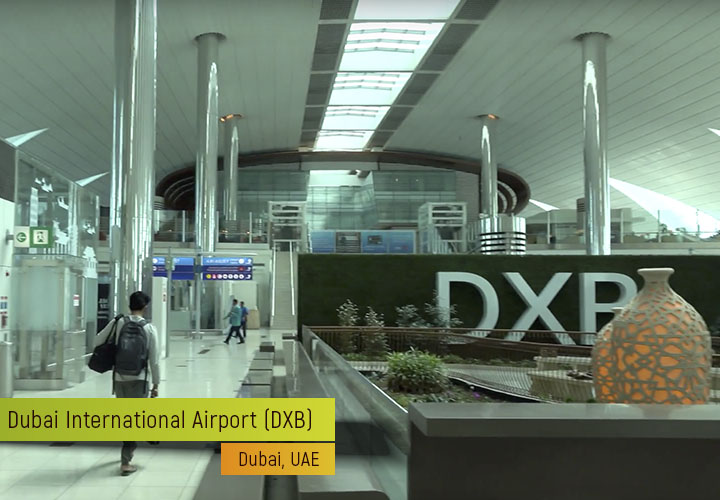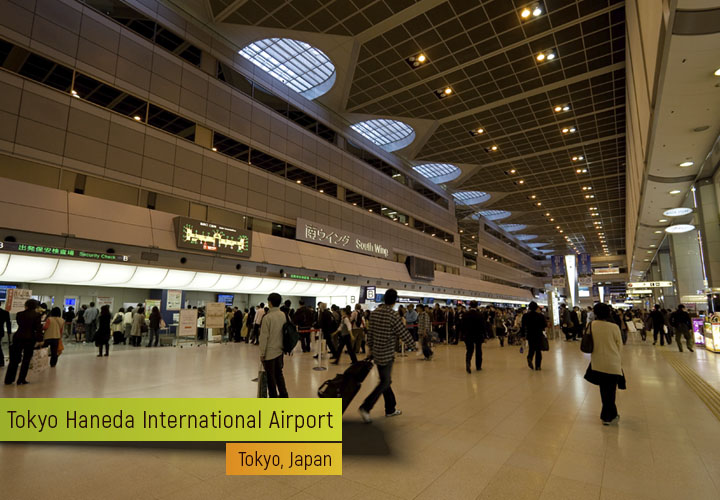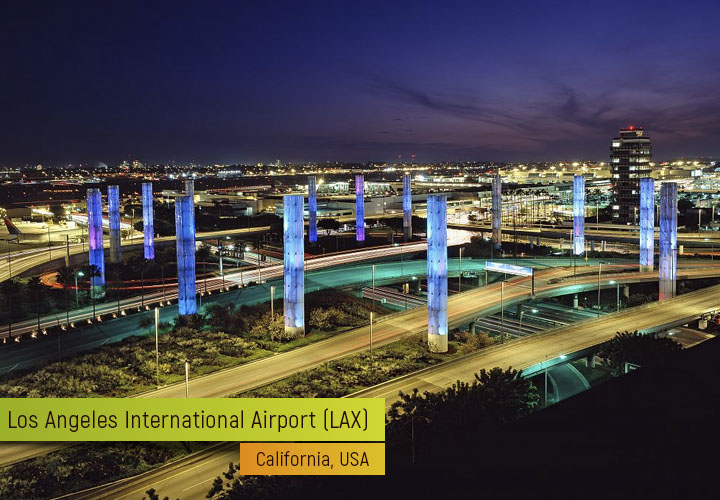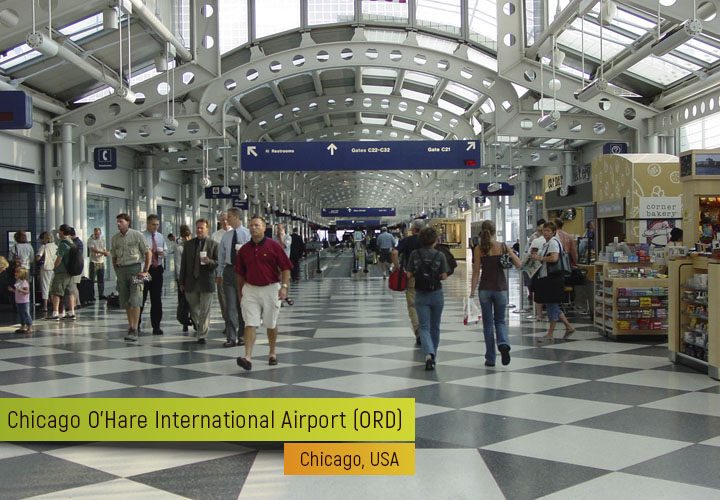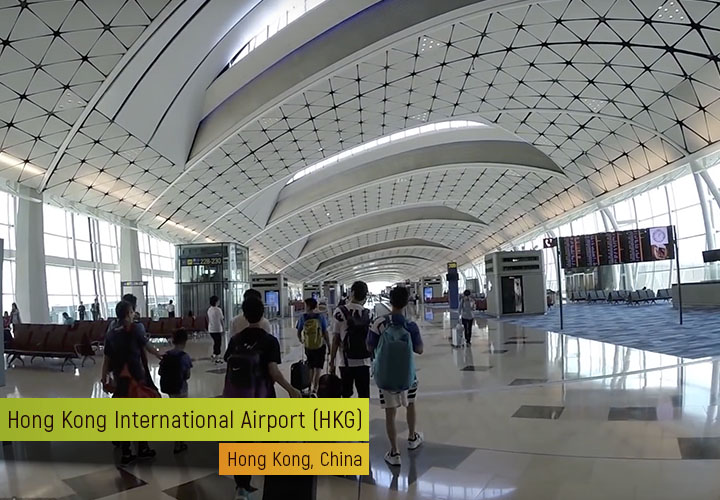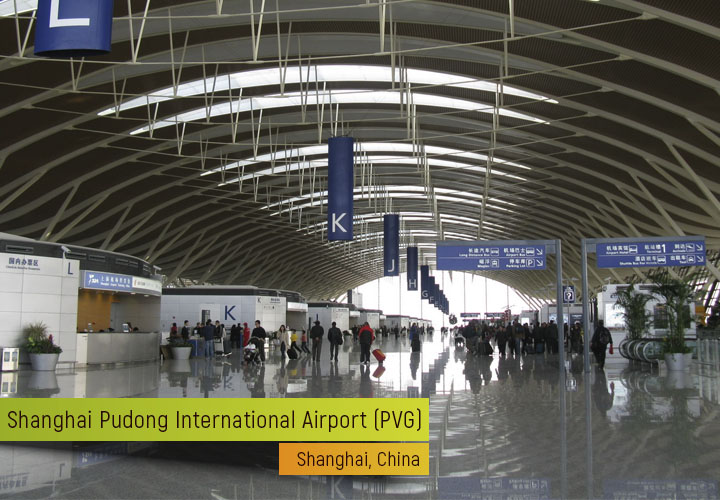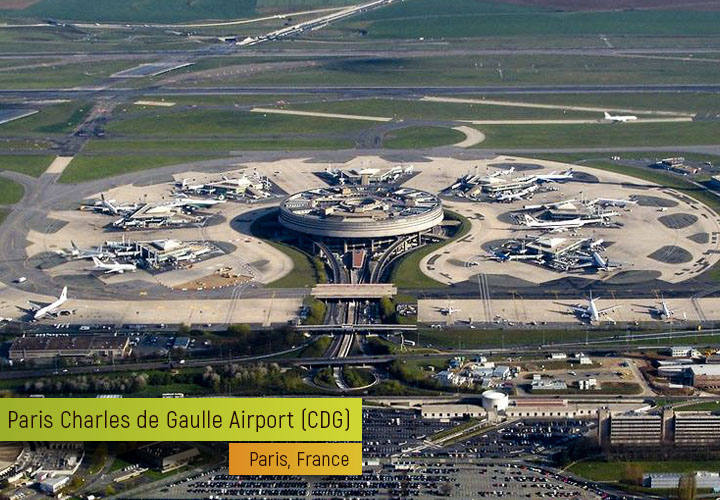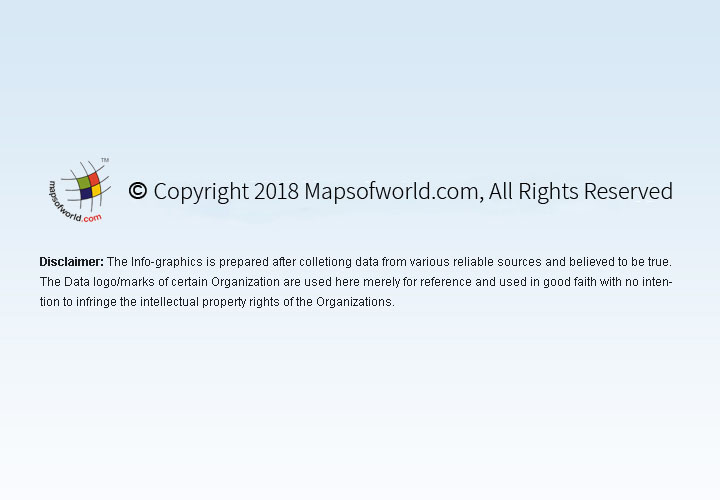 Visit the following to learn more about World Cities:
Related Maps: