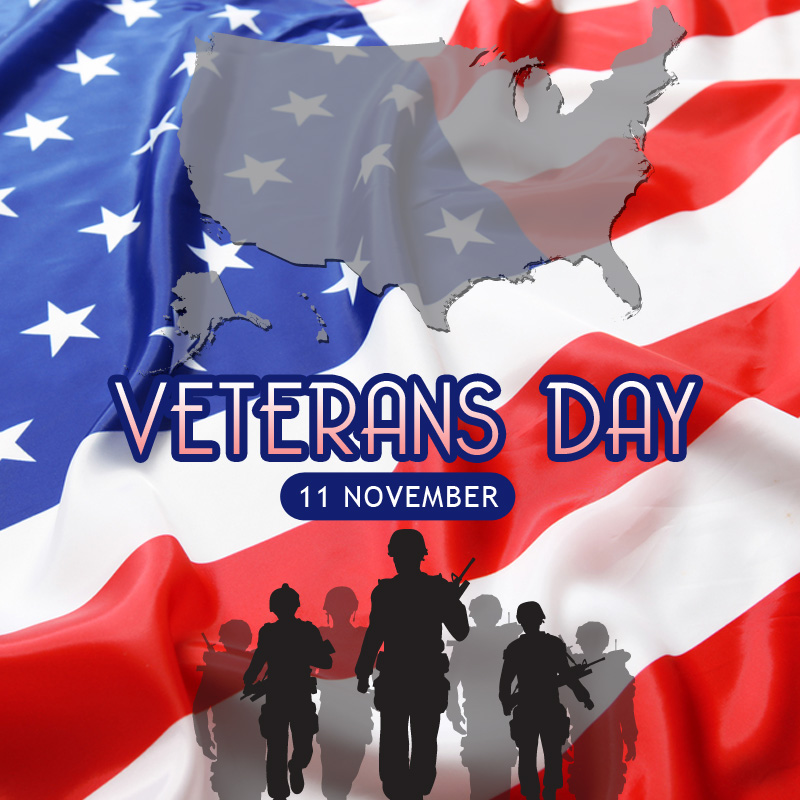 In the United States of America, Veterans Day is an annual observance that falls on November 11. The day is commemorated in honor of the veterans who have served in the US armed forces. The date is significant because it marks the anniversary of the signing of the armistice that ended World War I.
World War I broke out in 1914, and at the time the United States had taken a neutral stance. President Woodrow Wilson declared that the US 'must be neutral in fact as well as in name.' Subsequent events such as the Zimmerman Telegram and the death of American nationals on board the RMS Lusitania prompted the US to enter World War I. Over 4,355,000 soldiers from the US were deployed in World War I and approximately 126,000 didn't return. Over 234,300 American soldiers were injured.
More than four years after the initial declaration of war, Germany finally agreed to an armistice on November 11, 1918 at 11:00 am, heralding the end of a long and costly war. The following year, President Wilson declared November 11th to be the first Armistice Day – a day of pride and gratitude dedicated to those who had fought in the war. The day was meant to cherish the ideals of peace and bravery and for fighting the "war to end all wars." In May 1938, the US Congress also endorsed these ideals as it declared November 11th, Armistice Day, a federal holiday.
Peace turned out to be transient, though, and within months of this declaration the world witnessed the outbreak of World War II. World War II was followed by the Korean War and time and again American soldiers were called upon to display their bravery, to leave their homes and to serve their country, and even to lay down their lives. It is to honor these exceptional sacrifices, that Congress passed the legislation on June 1st, 1954, which proclaimed Veterans Day (replacing Armistice Day).
In 1968, the Uniform Holidays Bill moved Veterans Day to the fourth Monday in October enabling a long weekend. In 1975, however, Veterans Day was returned to November 11. It is a federal holiday and if it happens to be on a Saturday or Sunday, many organizations hold associated celebrations on the Friday or Monday nearest to the day.
Various parades, parties, and other celebrations are held on Veterans Day. The National Veterans Award, created in 1954, is also awarded on this day.
Veterans Day is not to be confused with Memorial Day which is observed on the fourth Monday of May. Memorial Day honors the members of the US Armed Forces who died in the course of their service to the country.
Related Maps: