What is Kansas known for?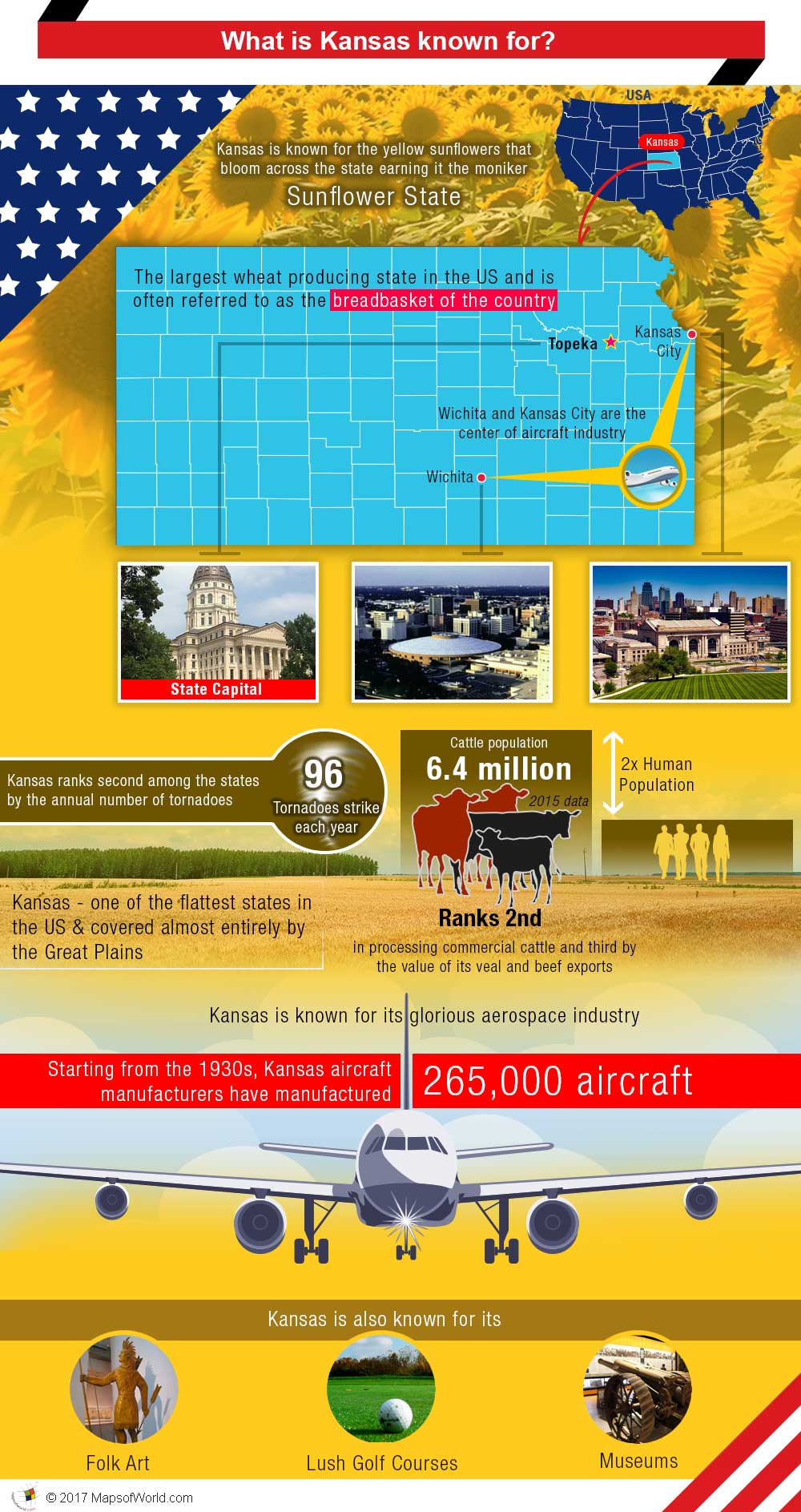 If you've never been to the state, the first thing that you're likely to think of when we mention Kansas, is probably the Wizard of Oz. The reference, however, is likely to seem completely out-of-date when you visit this Midwestern state. While the yellow brick road may not be what Kansas stands for, the state is known for the yellow sunflowers that bloom across the state earning it the moniker, the Sunflower State. It is also the largest wheat producing state in the US, and is often referred to as the breadbasket of the country. Kansas also ranks second among states in annual average number of tornadoes. About 96 tornadoes strike the state each year.
Kansas is one of the 'flattest' states in the US, and is covered almost entirely by the 'Great Plains.' Kansas has a cattle population of approximately 6.4 million (January 2017 data) which is over twice the human population of the state. The state is known for its livestock industry and ranks second among the states in processing commercial cattle and third by the value of its veal and beef exports.
Kansas is known for its glorious aerospace industry. Starting from the 1930s, Kansas aircraft manufacturers have manufactured over 265,000 aircraft. Wichita and Kansas City, are at the center of this industry and a number of small and large companies have sprung up in these two cities.
Related Maps & Info: