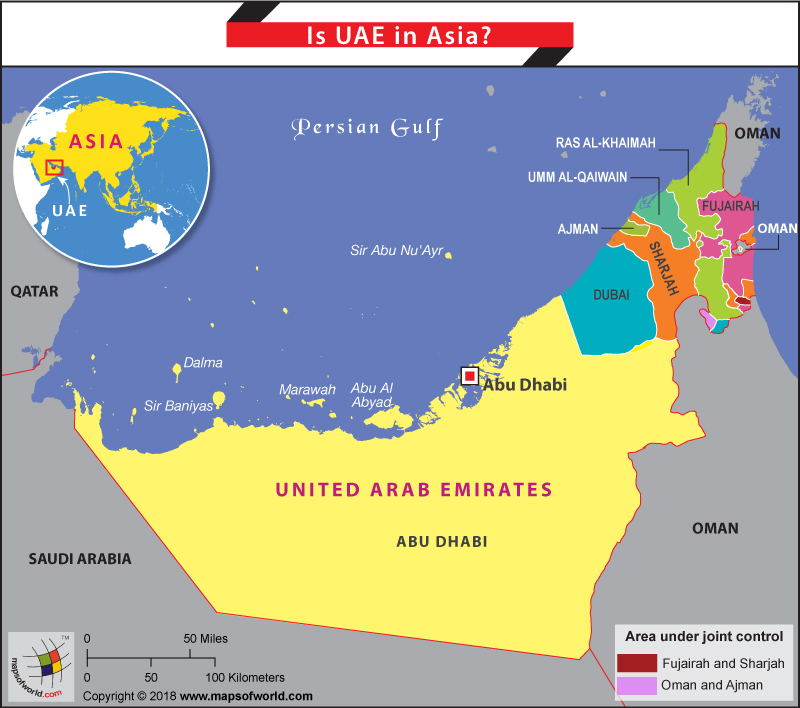 Yes. United Arab Emirates (UAE) is a federal absolute monarchy in Western Asia.
UAE is a collective of seven emirates—Abu Dhabi, Dubai, Ajman, Ras-Al Khaimah, Sharjah, Umm al-Quwain, and Fujairah. Abu Dhabi functions as the capital. The country borders Oman in the east and Saudi Arabia in the south. In the west, it shares its maritime borders with Qatar and Iran in the north. It covers an area of 32,300 square miles. It is the 29th most populous country in Asia, with a population of 9.3 million, preceded by Azerbaijan and followed by Tajikistan.
The Emirates were established in 1971. Each one of the emirates is ruled by an absolute monarch. Together, they form a Federal Supreme Council which rules over all the Emirates. The "emir" (monarch) of Abu Dhabi is the President of UAE while the ruler of Dubai is the Prime Minister, and they are essentially hereditary. Presently, Khalifa bin Zayed Al Nahyan is serving as the President and Mohammed bin Rashid Al Maktoum is the Prime Minister of UAE.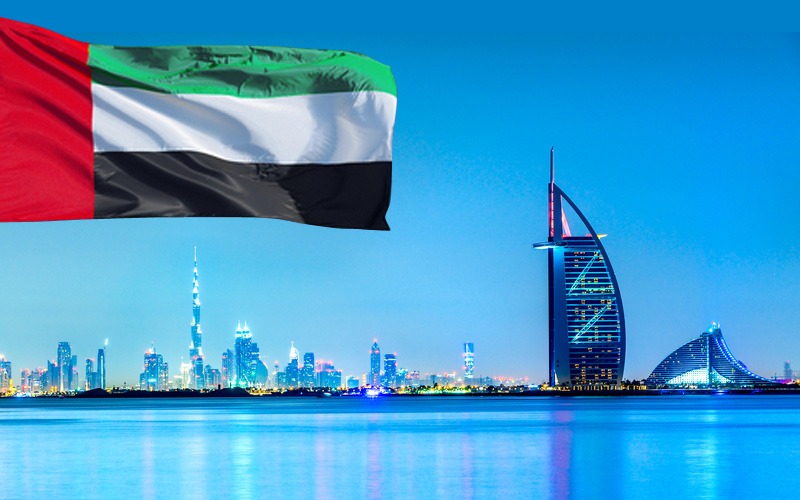 Islam is the country's official religion and Arabic is the national language, though English is also used for official purposes and education. Some Indian dialects are also used in day to day work. You would hear people speaking Malayalam, Hindi, Urdu, Punjabi in the streets. In fact, Emirati's Arabian culture has influences from India, East Africa, and Persia. Its architecture and folk culture have distinct Persian features while the food will smell of Indian curries. UAE's oil reserves are the seventh largest in the world while its natural gas reserves are seventeenth largest.
Dubai is the most populous city in UAE with a population of 2.7 million. The most expensive city in western Asia, Dubai is known as the Las Vegas of the east. It is a major business city of western Asia and a transport hub which connects the west with the east. The city is home to dazzling skyscrapers and, of course, the world's tallest building, Burj Khalifa.