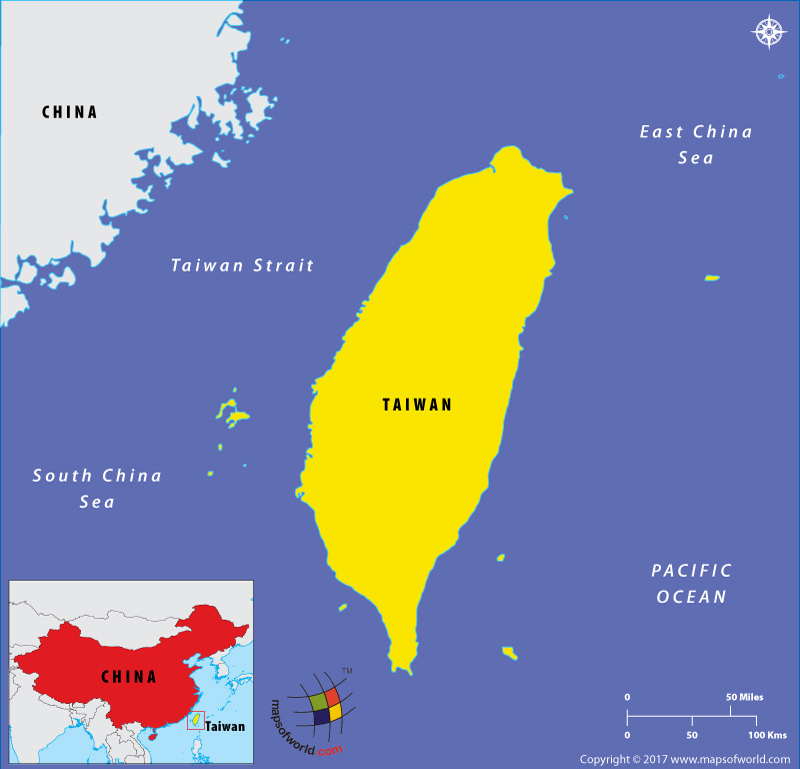 When we speak of Taiwan, we refer to the Republic of China (ROC), an East Asian island, located approximately 100 miles of the coast of mainland China (People's Republic of China). It is a self-governing state that claims sovereignty despite counterclaims by the PCR. While Taiwan is a self-governing state it is not recognized by many nations and is not a member of the United Nations. The ROC government is based out of Taipei, the largest city of Taiwan and controls 22 other smaller islands in the archipelago.
Till about the 17th century, Taiwan was home only to the aboriginal tribes of the island. It is around this time that the Europeans started to arrive and Dutch and Portuguese colonies were set up on the island. Soon after, the Chinese started to arrive in great numbers and settled here. By the end of the century, Taiwan had become part of the Ch'ing Empire. Taiwan grew in importance as a trading port and the Japanese and Europeans continued showing keen interest in the island. In 1895, following the Sino-Japanese War, China ceded Taiwan to Japan. Taiwan remained under the turbulent Japanese governance until the end of World War II.
Following World War II, the ROC took control of Taiwan and claimed to be the legitimate Chinese government. But soon after a bloody Civil War broke out in which the communists took control of mainland China. The ROC was a founding member of the United Nations and till about 1970 claimed its place as the rightful Chinese member of the UN despite its authority being confined to Taiwan.
In 1971, however, the United Nations passed resolution 2758, recognizing the PRC as the only legitimate representative of China, effectively ousting Taiwan from the UN. With the exception of about 20 countries of the world, the remaining nations do not recognize Taiwan as a state.
Taiwan is home to about 23 million people and is an economically affluent and prosperous nation. The ROC government holds complete authority over Taiwan and the country uses its own currency (Taiwan dollar). To this extent, Taiwan functions as an independent nation despite failing to gain popular recognition from the international community.
Related Maps: