Why Is India called a sub-continent?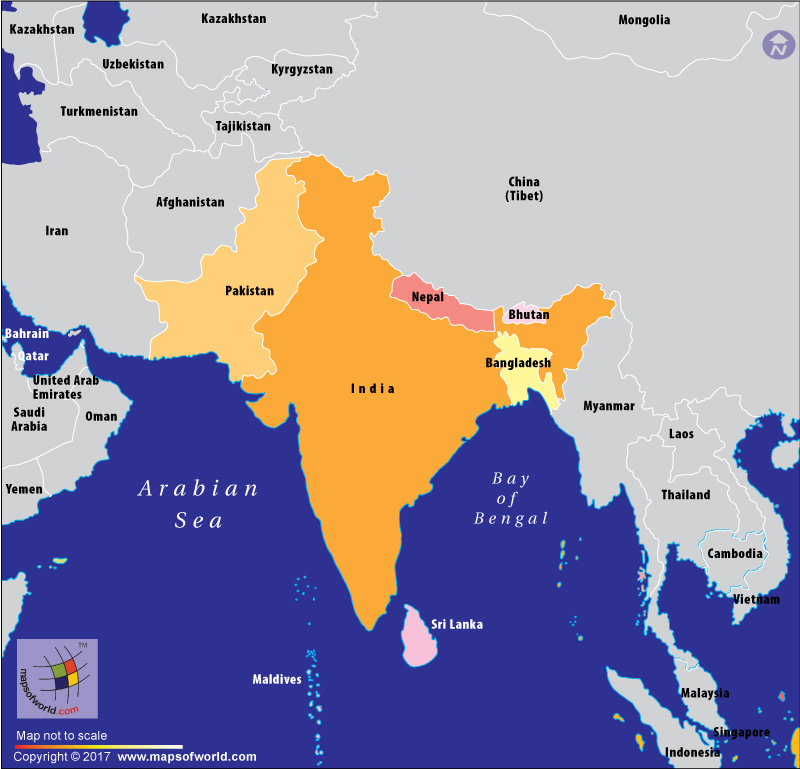 India and Indian sub-continent are two separate Geographic/Politico-Geographic entities. India is a country and India plus a few countries which form the same landmass form the Indian sub-continent.
A continent is explained as a large landmass, distinct and separate from its surroundings. A sub-continent is smaller in geographical size, distinct in topographical features and politically governed by different nations with diverse cultures, language, and traditions, all of which together are identified as a sub-continent.
The Indian sub-continent comprises India, Bangladesh, Bhutan, Nepal, Pakistan, Sri Lanka, and the Maldives. The origins of the Indian sub-continent traces back 100 million years ago when it began to break away from the supercontinent of Gondwana and drifted northwards at a speed of 20 centimeters per year, to eventually physically merge with Eurasia.
Around 140 million years back, the Indian Plate formed part of the larger Gondwana along with Australia, Africa, Antarctica, and South America. Over time, these landmasses began to break away from each other and drift in different directions at varying speeds.
As these landmasses began moving away, the Indian Ocean emerged. The Indian Plate, which was conjoined with Madagascar, soon split from Madagascar and began moving northwards towards the Eurasian tectonic Plate, eventually merging with it, around 55 million years ago.
It is this collision with Eurasia along with the border areas of today's India and Nepal that led to the creation of the orogenic belt and ultimately resulted in the formation of the Himalayas and the Tibetan Plateau.
Geographically, the Indian sub-continent remains surrounded on three sides by water with the Arabian Sea on the west, the Bay of Bengal on the east, and the Indian Ocean towards the south. The physical identity is marked by the Himalayas in the north, the Hindu Kush range in the north-west, and Arakan mountain range in the north-east.
In terms of size, the Indian sub-continent is 4.4. million sq km. In the political context, the Indian sub-continent is commonly referred to as South Asia.
Related Maps: