Is Qatar part of the GCC?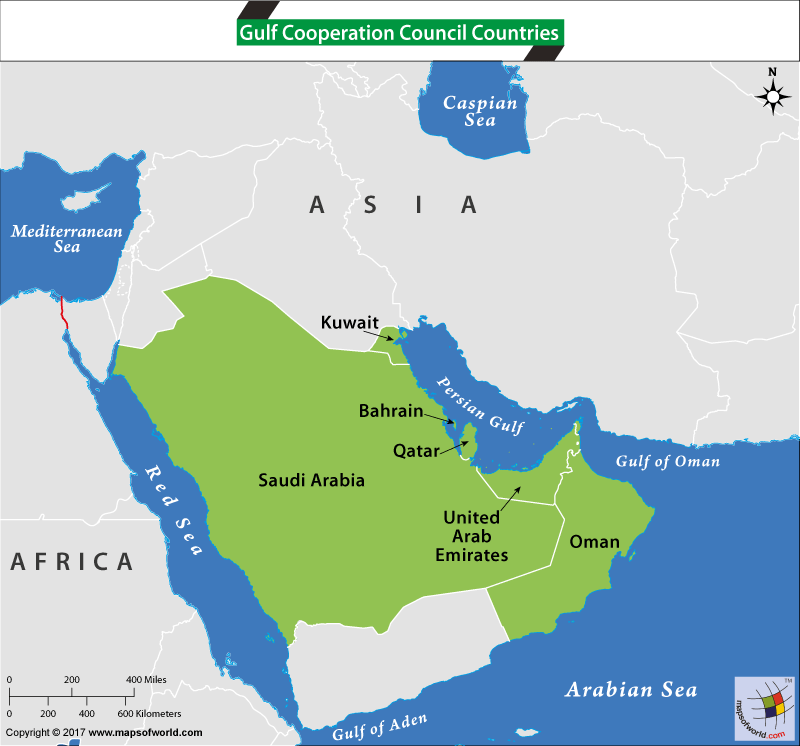 The GCC (Gulf Cooperation Council), formally known as the Cooperation Council for the Arab States of the Gulf, is a political and economic alliance of six oil and energy rich countries. As the name suggests these monarchies are all located in the Persian Gulf. The six GCC members are Bahrain, Kuwait, Oman, Qatar, Saudi Arabia, and the United Arab Emirates. While Qatar is certainly a member of this council, recent events have triggered a diplomatic and economic crisis leaving Qatar's position as a member in jeopardy. The unfolding crisis and the months to come will determine if Qatar continues to enjoy membership of the GCC and if the terms of the council itself remain unaffected.
Qatar is a small but very wealthy Gulf nation that has followed ambitious foreign policies with priorities very different from its neighbors – Saudi Arabia and United Arab Emirates. The two Gulf nations have often deemed Qatar's foreign policy "activist" and "rogue". One of the key allegations leveled against the country by its neighbors is that they have been actively supporting terrorists and sponsoring terrorism.
Some of the Islamist groups in the region, such as the Muslim Brotherhood, receive Qatar's funds and support but have been designated terrorist groups by other Gulf nations. In 2013, following the political turmoil caused by the Arab Spring uprising, when Egypt President Mohammed Morsi was ousted, Qatar actively backed a Muslim Brotherhood candidate while Saudi Arabia took an opposing stance.
Another major bone of contention between Qatar and the other GCC nations is the former's active support of Iran. Iran, a Shia-led nation is the arch rival of Saudi Arabia. Recently Qatar was reported to have criticized the US and its policy of hostility towards Iran, calling the latter a "big power in the stabilization of the region". Qatar government, however, denies such claims.
Earlier this month, Saudi Arabia, the United Arab Emirates, Bahrain, and Egypt denounced diplomatic ties with Qatar. This includes recalling all their officials and nationals in Qatar, asking Qatari nationals on their soil to leave, and cutting all air and sea links apart from sealing the borders. Trade and travel bans have also been imposed.
The situation is complex, one with Qatar sourcing most of its food and infrastructure supplies through the border it shares with Saudi Arabia. Maldives, Yemen, Mauritania, Comoros, and Bahrain have also severed diplomatic ties with Qatar. Most of the UN members from Europe, eastern and southern Asia, and the Americas have asked for the situation to be resolved through peaceful negotiations and dialogue.
Related Maps: