Why are There So Many Earthquakes in California?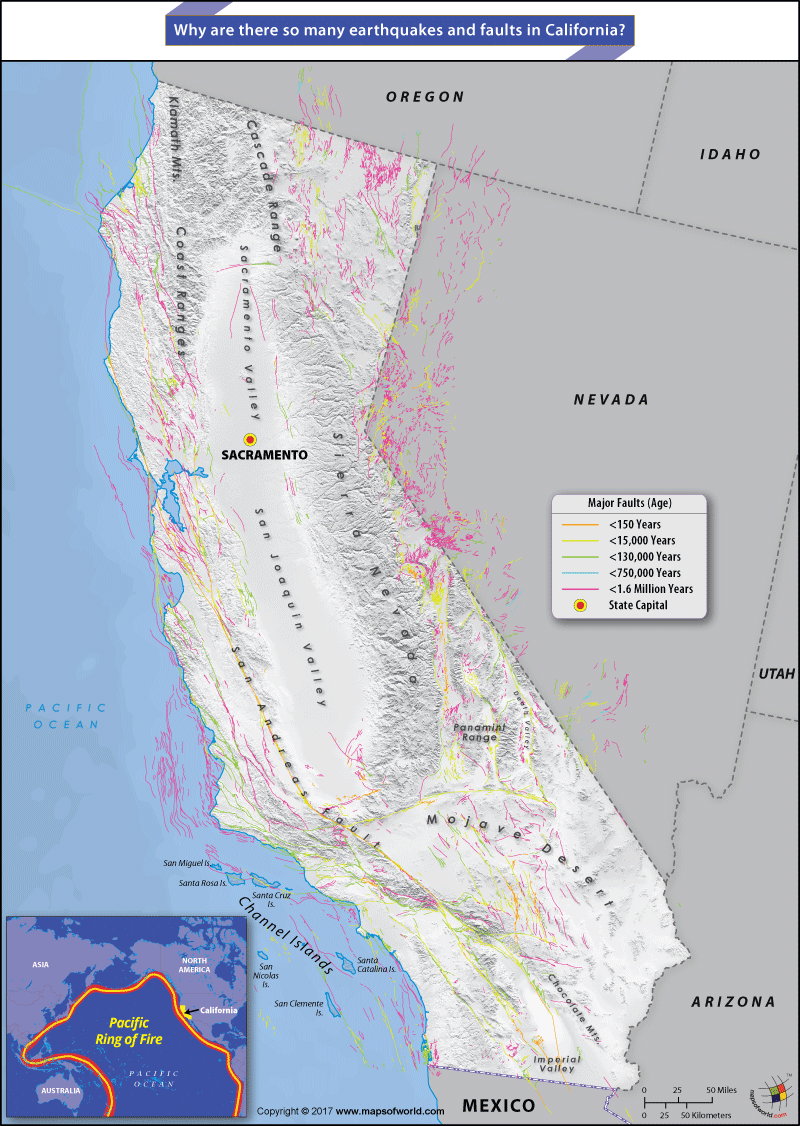 California is prone to earthquakes due to the existence of faults beneath its surface, where two tectonic plates meet – and collide. California is located along the Pacific Ring of Fire, a zone where frequent activity occurs along the edge of the Pacific Plate. This basin is home to about 75% of all volcanoes in the world and around 90% of all earthquakes because of its unique tectonic position.
Located along the western coast of the United States, California is situated on the Pacific Coast between two major tectonic plates: the North American Tectonic Plate and the Pacific Plate. The movement and the collision of these two plates releases seismic energy that translates into major earthquakes. Seismologists believe that the Pacific Plate is constantly moving north. Over the past 20 million years, the plate has recorded a movement of about 200 miles to the north.
Faults are fractures on the earth's surface caused by the movement of the tectonic plates. One of the biggest faults in the world, the San Andreas Fault runs for about 750 miles through the state of California. Some of the cities that lie along the fault are San Francisco, San Jose, Riverside, Frazier, Palmdale, Wrightwood, and Desert Hot Springs. Over 70% of California's population lives within 30 miles of the fault line, making earthquakes occurring along this fault some of the most calamitous and destructive natural disasters in the world. The San Andreas Fault is, however, not the only fault to run through the state. Some of the smaller faults that run through the state are the Hayward fault that stretches across the Bay Area, the Newport-Inglewood fault, and the San Jacinto fault that runs through southern California.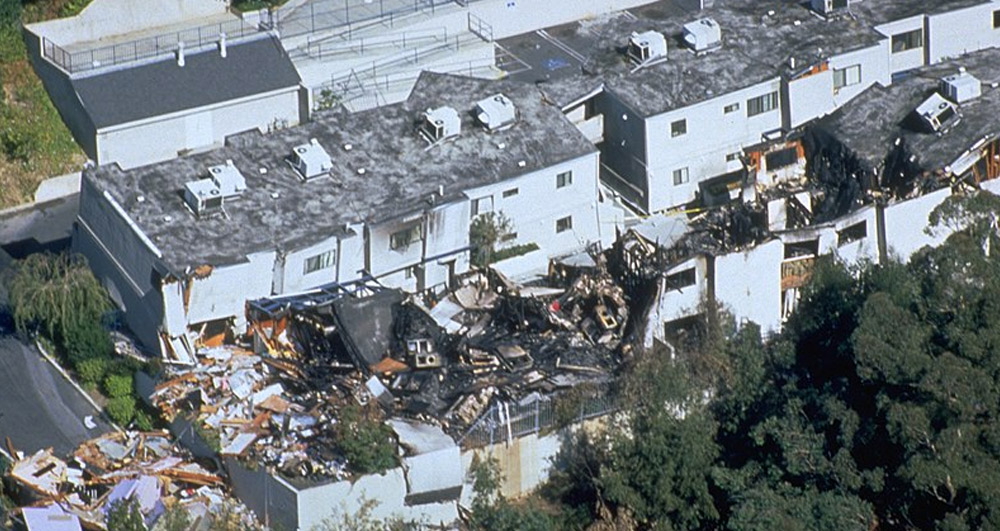 Seismologists hold that the state of California experiences at least one earthquake a day, but most of these are too weak to be felt. The recording of the magnitude of earthquakes began in 1812, and ever since some 70 major earthquakes have rocked the state. Each year, the state experiences at least two earthquakes with magnitude 5.5 or more. This makes California one of the most vulnerable to seismic activity.
Related Maps: