What is the difference between hurricane, typhoon, and cyclone?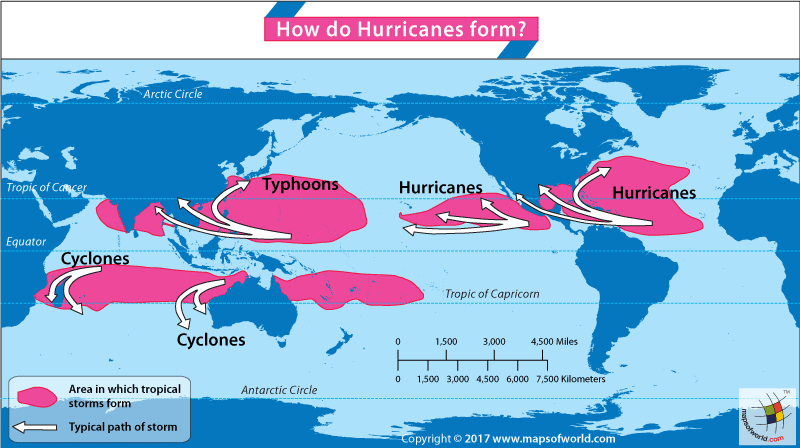 Hurricane, typhoon, and cyclone are the various names for the same type of weather phenomenon. They have been given different names in different regions of the world. In one part of the world, the storm may be referred to as hurricane, while in another it is be called a typhoon or a cyclone. These three are together known as 'tropical cyclones.'
The term hurricane is used for the storms in the Atlantic and the Northeast Pacific. In the Northwest Pacific the same type of storms is referred to as typhoons, while in the South Pacific, and the Indian Ocean, they are called cyclones.
A tropical cyclone is a broader term, which comprises all the three-mentioned weather phenomenon, and describes a rotating, organized system of clouds and thunderstorms that form over warm tropical ocean water. A tropical cyclone gets characterized as a typhoon, hurricane, or cyclone, when it reaches sustained winds of 74 mph or more.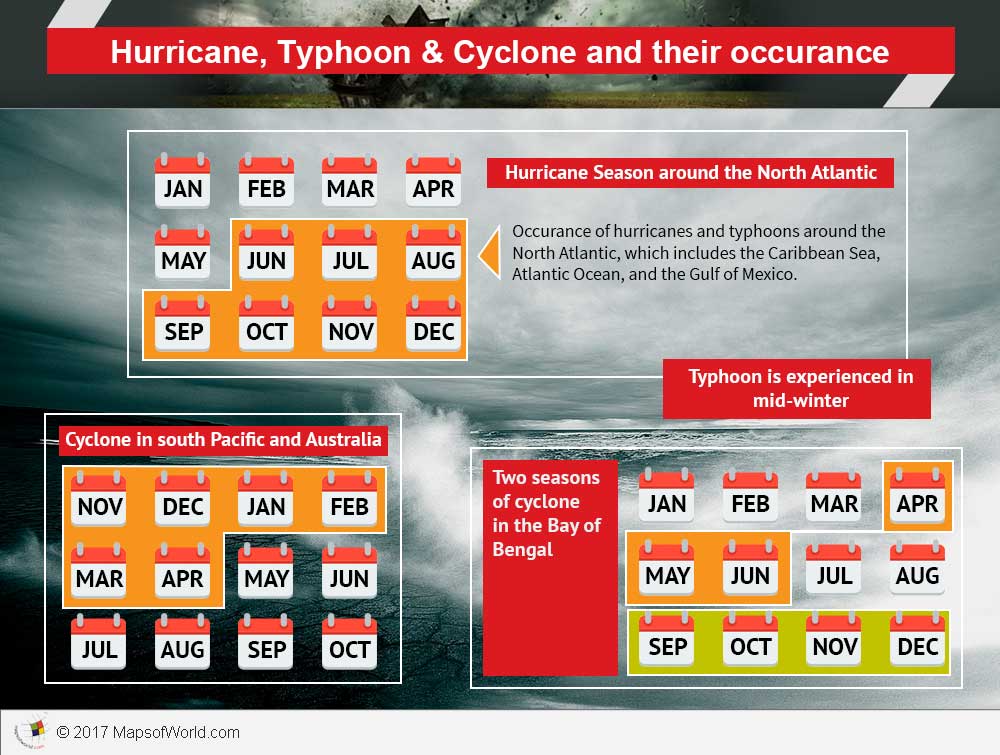 Hurricanes and typhoons generally occur between the months of June and November, which is also referred as the Hurricane Season around the North Atlantic, which includes the Caribbean Sea, Atlantic Ocean, and the Gulf of Mexico. Though hurricanes normally do not occur in mid-winter, typhoons can be experienced during this season. In the south Pacific and Australia, the cyclone season lasts from November to April. However, there are two seasons in the Bay of Bengal. One is from April to June and the second is from September to November. These storms are accompanied by storm surge, heavy winds and rains, and floods.
To learn more, check Hurricanes.
Related Maps: