What is the Currency of Sweden?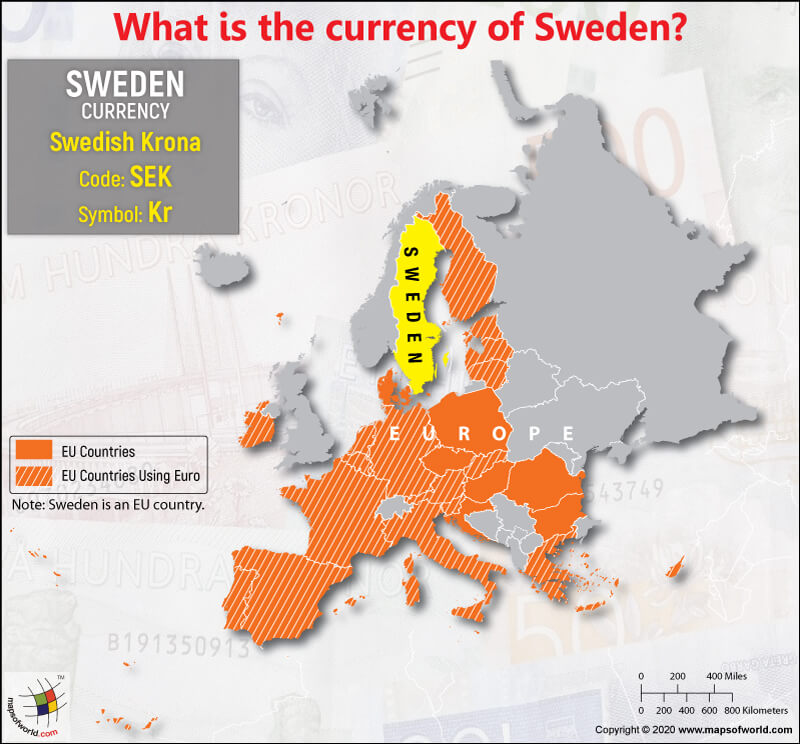 What is the currency name of Sweden?
Sweden is a Scandinavian country located in Northern Europe. It is a member nation of the European Union but has not adopted the Euro as its currency. The Swedish Krona is the currency in use in the country. The Swedish Krona or the Swedish Crown is represented by the code SEK and by the sign 'kr.'
One Krona is equal to 100 öre, but ören coins are no longer in use. The currency notes in circulation in Sweden are 20, 50, 100, 200, 500, and 1,000 kronor. The coins in circulation are 1, 2, 5, and 10 kronor.
In 2017, the central bank of Sweden, the Riksbank, undertook a demonetization drive withdrawing old 20, 50, and 1,000 krona notes and introducing new 20, 50, 200, and 1,000 krona notes. All coins except the 10 kronor, were also withdrawn, and new coins were introduced. This was done to prevent counterfeits.
Before 1873, the Swedish currency in use was the Riksdaler. On May 5th, 1873, Sweden and Denmark formed the Scandinavian Monetary Union, fixing their currencies against gold. Norway (which was in a political union with Sweden) too pegged its currency at the same levels. Sweden then changed the name of its currency from the Riksdaler to the Swedish Krona. The political union between Norway and Sweden ended in 1905, and the monetary union ended with the outbreak of World War I. With this, Sweden dissociated the Krona's tie to gold (August 2nd, 1914).
Despite joining the European Union in 1994, Swedes overwhelmingly chose to retain the Krona as their currency and not adopt the Euro.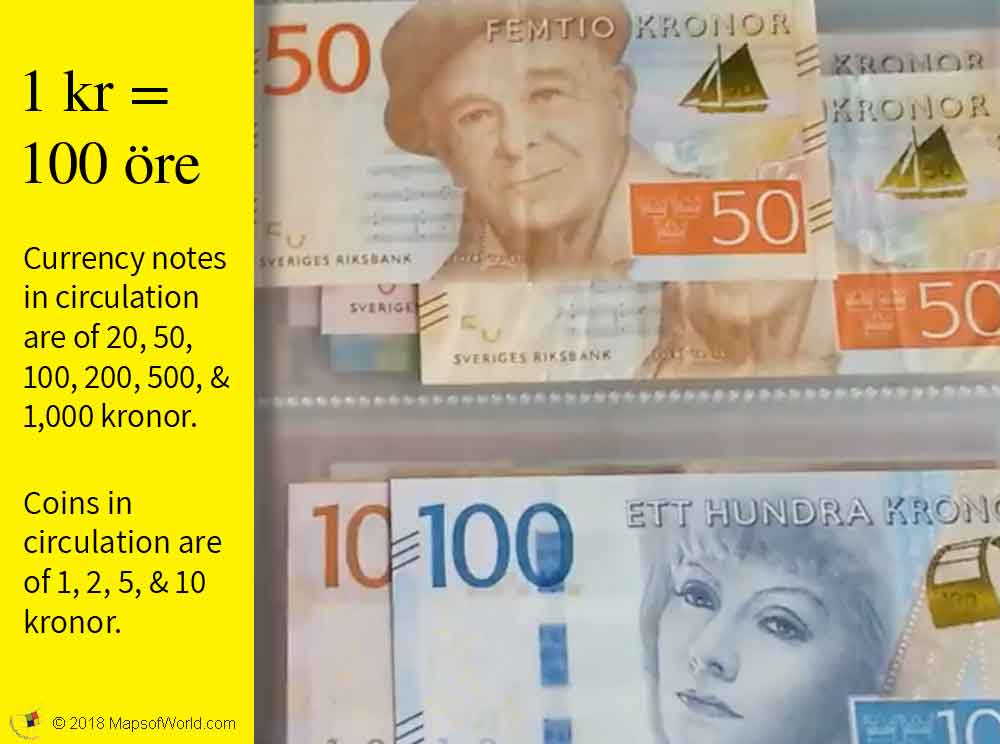 Related Link:
Related Map: