North Korean Peninsula – The journey towards peace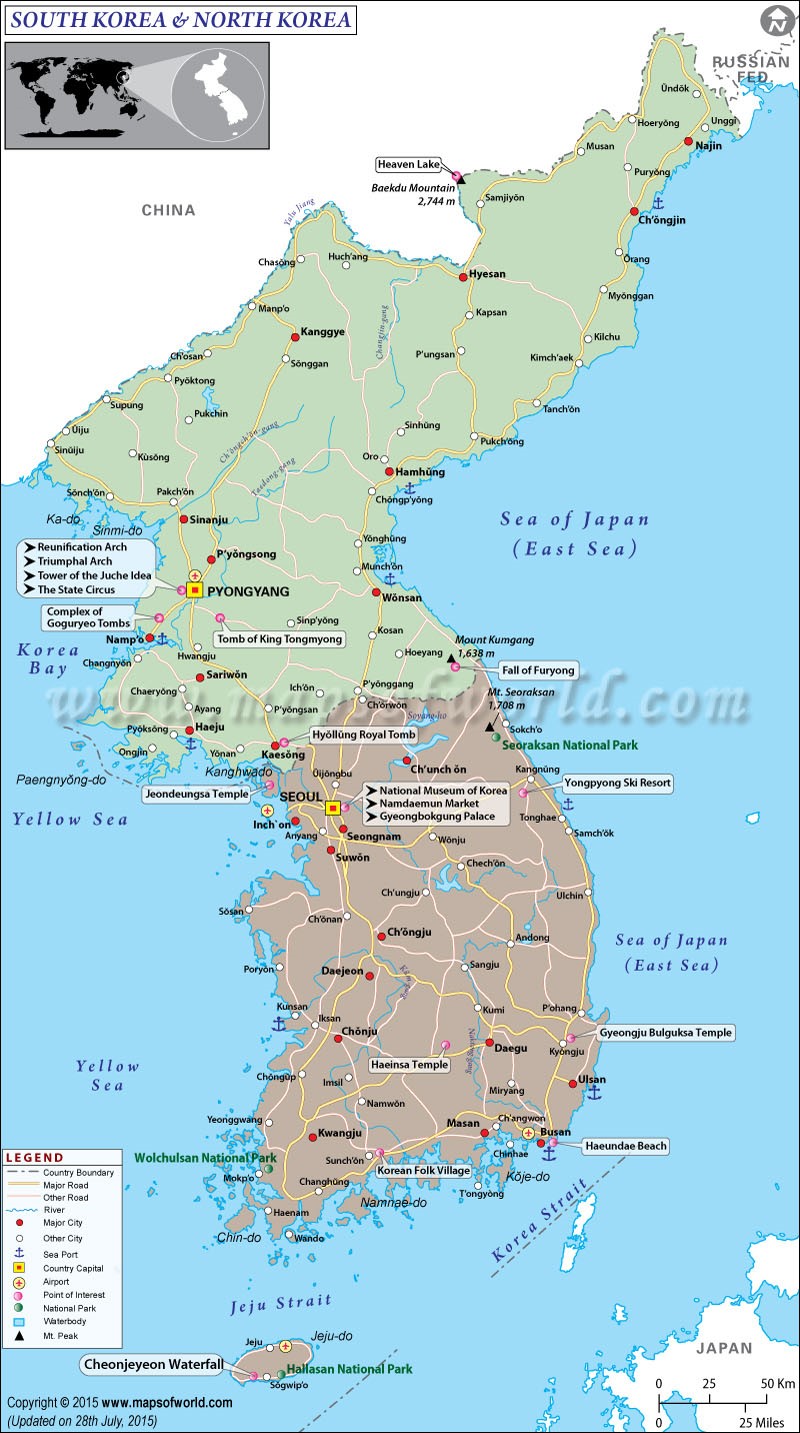 After years of tensions, threats, and counter-threats, the North Korean Peninsula is finally set to witness peace. The belligerent leader of North Korea, Kim Jong-un, has mellowed down a bit and is ready to tread on the path of peace. Kim-Jong-un has taken a step forward and is all set to meet his South Korean counterpart President Moon Jae-in at the border on Friday. Meanwhile, details of the summit are being put into place.
This is the first time in the history of the two Koreas that a North Korean leader would enter the territory of the South. Meanwhile, the summit holds special significance as it would reduce tensions between the two nations and would enable both countries to concentrate on development. It is likely that the two leaders would discuss, North Korea's intent to abandon its zeal towards creating nuclear weapons; however, reports suggest that Seoul is a bit skeptical as it feels the nuclear and Missile technology of the North has seen tremendous advancements since the time the leaders of the two countries met around a decade back. Even the US President seems a bit doubtful and indicated his apprehensions on Thursday in an interview where he stated that maybe the meeting would not take place at all.
Experts say that the sudden change in the attitude of Kim Jong-un is an attempt at lifting economic sanctions on his country that have been imposed in the wake of his nuclear and missile launches. Nevertheless, this is going to be the third meeting between the two leaders and would be a historic moment as the two Koreas have been trying to improve their relations for the past many months. This meeting would also pave the way for the one to be held between the North Korean leader and Donald Trump sometime in June.
Related Maps: