Which Country Has The Most Gold?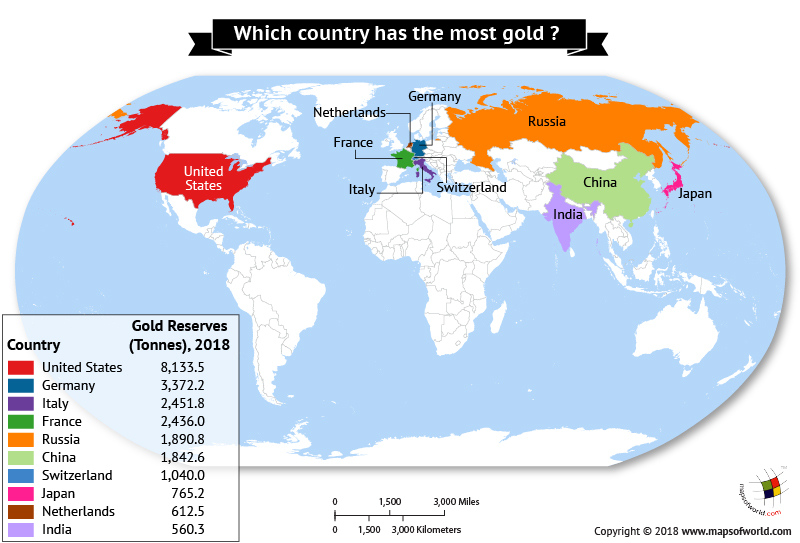 "We don't have the gold. Other places have the gold." Those who remember US President Trump's statement must take a look at the World Gold Council's report for February 2017. The United States of America is the top holder of gold reserves with a gold reserve of about 8,133.5 tonnes.
This is about 73.8 percent of the country's forex reserves, most of which is held at Fort Knox in the state of Kentucky, apart from the mints in Philadelphia and Denver Mint, West Point Bullion Depository and San Francisco Assay Office.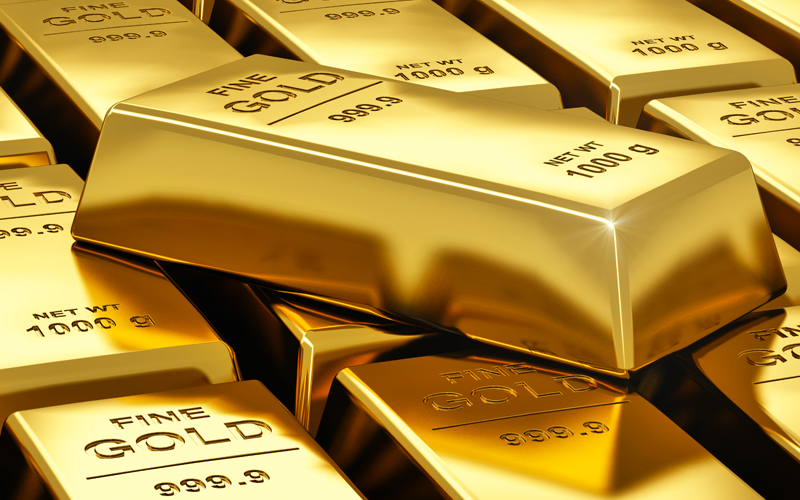 Other countries with high gold reserves are:
Germany – With gold reserves amounting to about 3,377.9 tonnes, Germany is next on our list. The gold held by this European nation accounts for 67.6 percent of its foreign exchange reserves. Till recently, most of these reserves had been held in foreign locations and Germany is now repatriating its gold.
Italy – Italy has about 2,451.8 tonnes of gold accounting for 66.8 percent of its forex reserves. This quantity has remained stable for quite a few years now.
France – Despite selling some of its gold reserves in recent times, France holds some 2,435.8 tonnes of gold, some in domestic locations and some overseas. This accounts for 61.5 percent of its forex reserves.
China – Despite being one of the world's largest producers, gold accounts for only 2.2 percent of China's forex reserves. The country holds 1,842.6 tonnes of gold and is expected to buy more in future.
Russia – Russia is another country that is on the buying mode and intends to add to its existing gold reserves of 1,615.2 tonnes (15.2 percent of forex reserves).
Switzerland – 1,040 tonnes of gold reserves make Switzerland the country with the world's largest per capita reserves. These make up 5.6 percent of its forex reserves.
Japan – Japan has about 765.2 tonnes of gold holdings which make up some 2.3 percent of the country's forex reserves.
Netherlands – With 612.5 tonnes (62.8 percent of reserves) of gold, the Dutch are next on our list.
India – The largest consumer of gold in the world and often the largest importer, India has 557.8 tonnes of gold that makeup 5.7 percent of its forex reserves.
Know more about World's top 10:
Related Maps: