How many time zones are there in the United Kingdom?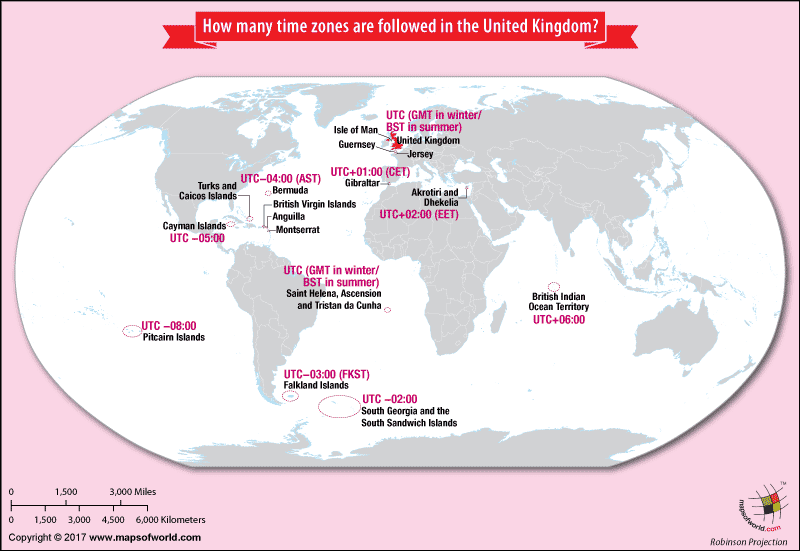 There is only one time-zone in the United Kingdom. However, when you include the overseas territories of the UK, the number of time-zones jumps to nine.
The official time in the United Kingdom, in winter, is the Greenwich Mean Time (GMT), or the Western European Time. In the summer, the United Kingdom observes the British Summer Time, or Western European Summer Time.
The history of the time zones in the United Kingdom dates back to the mid-19th century, and is associated with the beginning of the rail service. Prior to the start of the railway service, there was no concept of Greenwich Mean Time. In this era, Local Mean Time was observed across the nation. But in 1840, the Greenwich Mean Time came to be observed by the Great Western Railway, which was founded in 1833, and connected London with the west and southwest of England. During the course of the year, other railway companies followed in its footsteps. Slowly and steadily, the scope of the Greenwich Mean Time expanded, and it came to be used for other purposes as well. Yet still Local Mean Time was still considered to be the official time of the country. It wasn't until 1880, that Greenwich Mean Time legally became the official time. The Isle of Man, Jersey, and Guernsey, adopted the Greenwich Meantime in 1883, 1898, and 1913 respectively, while Ireland changed from the Dublin Mean Time to the GMT in 1916.
Currently, GMT in winter, and BST in summer is observed in United Kingdom, Guernsey, Isle of Man, and Jersey, Saint Helena, and Ascension and Tristan da Cunha.
The overseas territories and the Crown dependencies that observe different time zones are; the Pitcairn Islands, Cayman Islands, Anguilla, Bermuda, British Virgin Islands, Montserrat, Turks and Caicos Islands, Falkland Islands, South Georgia and the South Sandwich Islands, Gibraltar, Akrotiri and Dhekelia, and the British Indian Ocean Territory.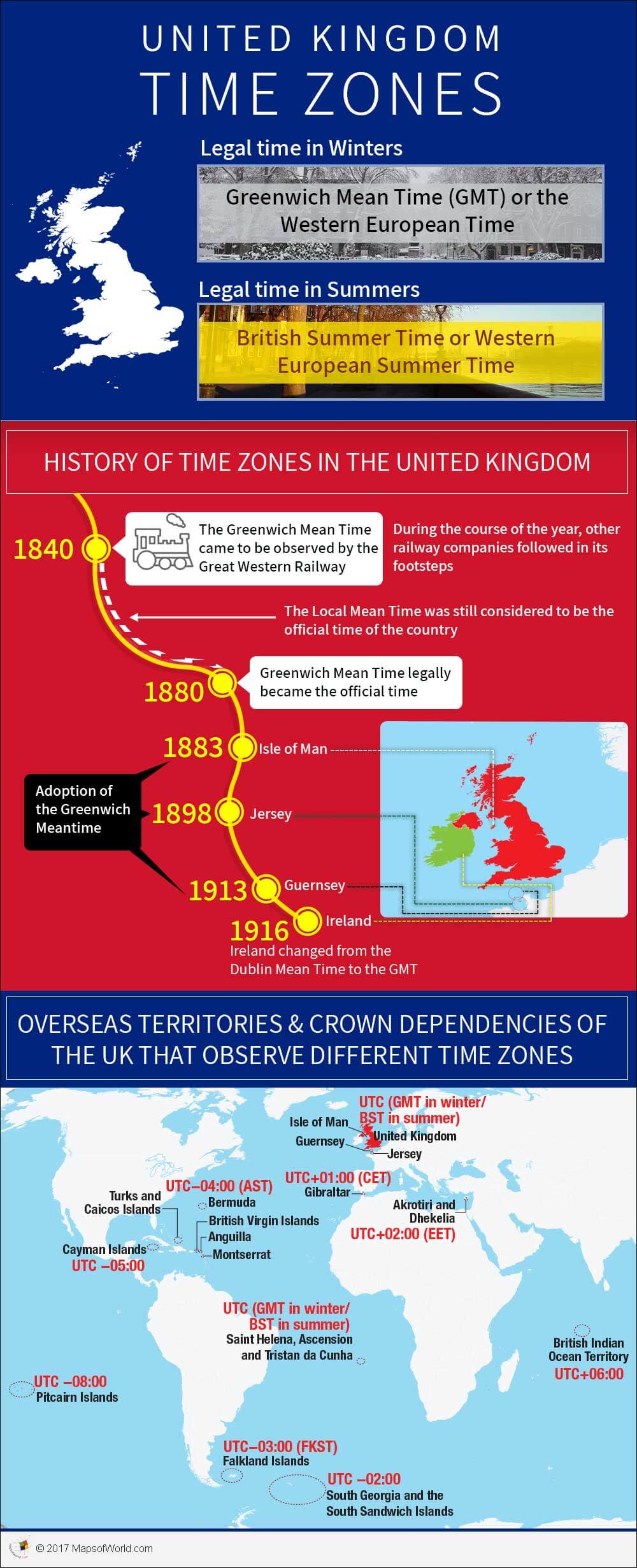 Related Maps: