What Is Florida Known For?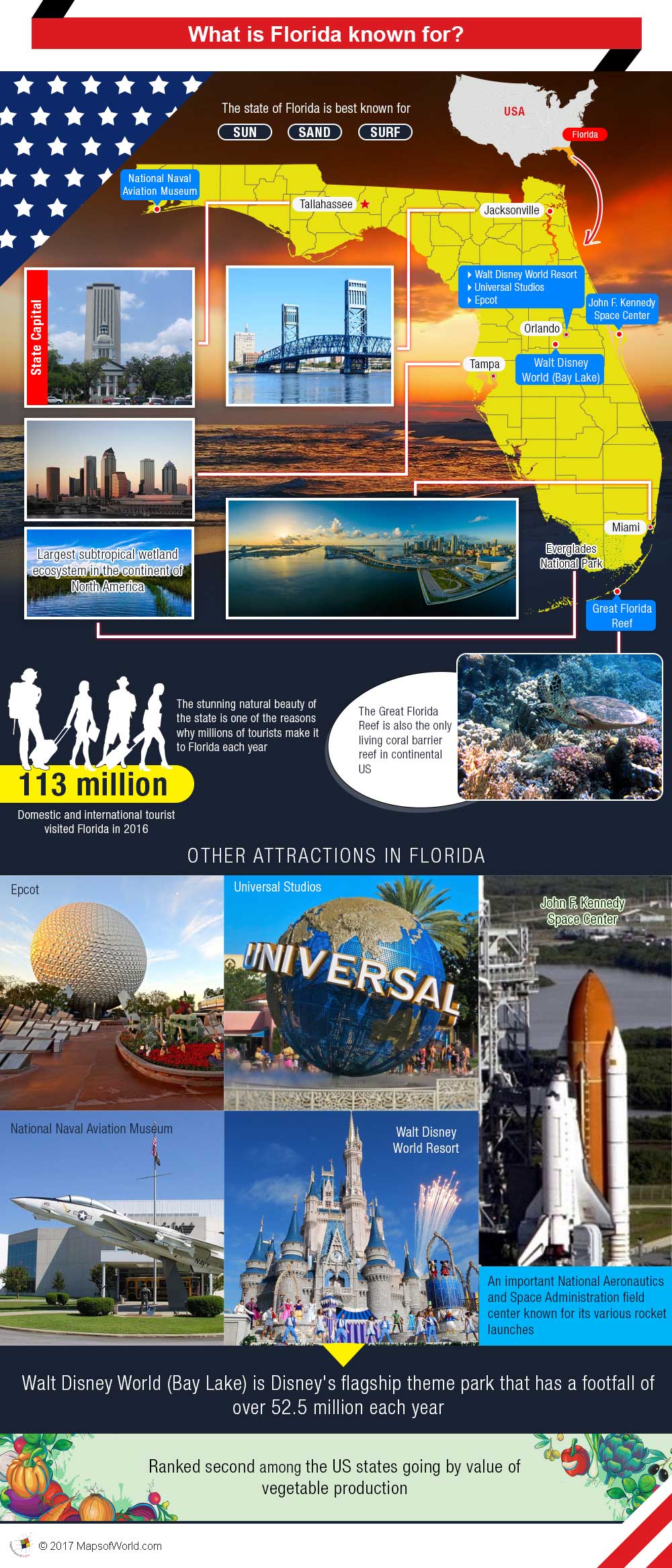 Sun, Sand, and Surf! The state of Florida is undoubtedly best known for these but there's a lot more that makes the Sunshine State famous and attractive. The natural beauty of the state is one of the reasons why millions of tourists make it to Florida each year. The Florida Everglades form the largest subtropical wetland ecosystem in North America; the Great Florida Reef is also the only living coral barrier reef in the continental US.
In 2016 alone, nearly 113 million domestic and international tourist visited Florida. Apart from the beaches and its natural beauty, Florida is well known for its sprawling hotels and the numerous theme parks. The Walt Disney World Resort, Universal Studios, and Epcot are among the major attractions of the state. Walt Disney World (Bay Lake) is Disney's flagship theme park that has over 52.5 million visitors each year. Sprawling luxury resorts and golf courses, delicious and fresh seafood along with the balmy tropical weather make Florida perfect for vacations.
Florida is ranked second among the US states going by the value of vegetable production. It is known for the production of sugarcanes, oranges, citrus fruits, grapefruit, tomatoes, and watermelons.
The state of Florida is also known for the John F. Kennedy Space Center (KSC) an important National Aeronautics and Space Administration field center known for its various rocket launches. The National Naval Aviation Museum is also one of Florida's greatest attractions.
Related Maps & Info: