Where is Crimea, and is it a country?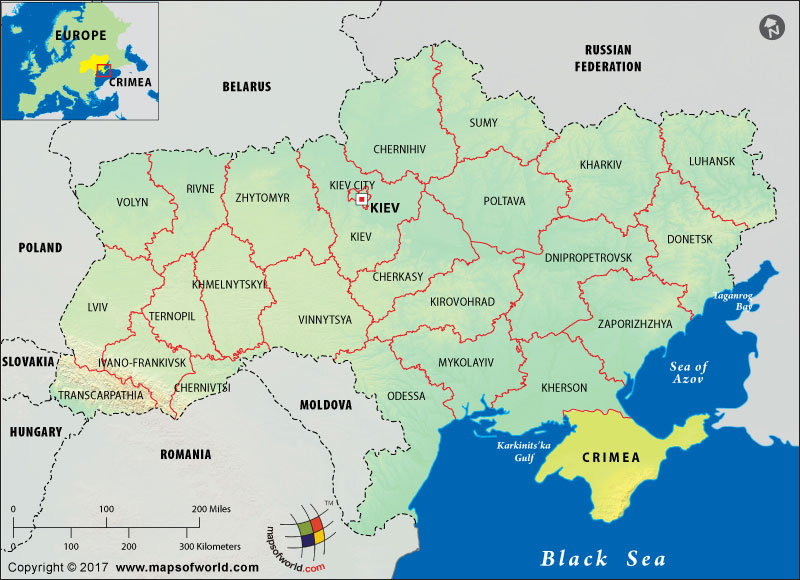 The Republic of Crimea is not a sovereign country. Crimea is a peninsula that is located to the south of Ukraine between the Black Sea and the Sea of Azov and is home to a population of 2,033,736. It is claimed both by Russia and Ukraine.
It has been inhabited from time immemorial and has been part of the Greek, Roman, Byzantine, and Ottoman empires. By the 15th century, however, the fragmented region came together and Crimea emerged as a united regional power. In the late 18th century, the region became a part of the Russian Empire when Catherine II (the Great) annexed the peninsula.
The Crimean War (1853 to 1856) started off as a rivalry between the Russians and Turks in the region but soon acquired a greater European dimension. With the collapse of the Russian Empire in 1917, Crimea became an independent republic but this was short lived. It became an autonomous republic of Soviet Russia in 1921. Crimean Tatars faced the pains of persecution under Joseph Stalin in the decades that followed and Crimea was downgraded to an oblast (region).
In 1954, the region was transferred to the Ukrainian Soviet Socialist Republic on the occasion of the 300th anniversary of Ukraine's submission to Russia and the Pereyaslav Agreement. By 1991 with the disintegration of the USSR, the Crimean Peninsula became part of Ukraine as an autonomous republic.
Russia retained a presence in Crimea since Sevastopol was the headquarters of the Russian Black Sea Fleet but the rest of the region was part of Ukraine. In 2014, however, Ukraine broke out in an internal revolution in which President Viktor Yanukovych was ousted. Russia took this opportunity to occupy important public buildings and annexed Crimea. A referendum was conducted and most of the inhabitants of Crimea chose to remain as part of Russia.
Ukraine, however, holds this referendum to be unconstitutional. The United Nations and most member states also consider Crimea to be a part of Ukraine while seven nations of the world – Afghanistan, Cuba, Kyrgyzstan, Nicaragua, North Korea, Syria, and Venezuela – support Russia's annexation of Crimea.
Related Maps: