In Which Countries Is Prostitution Legal?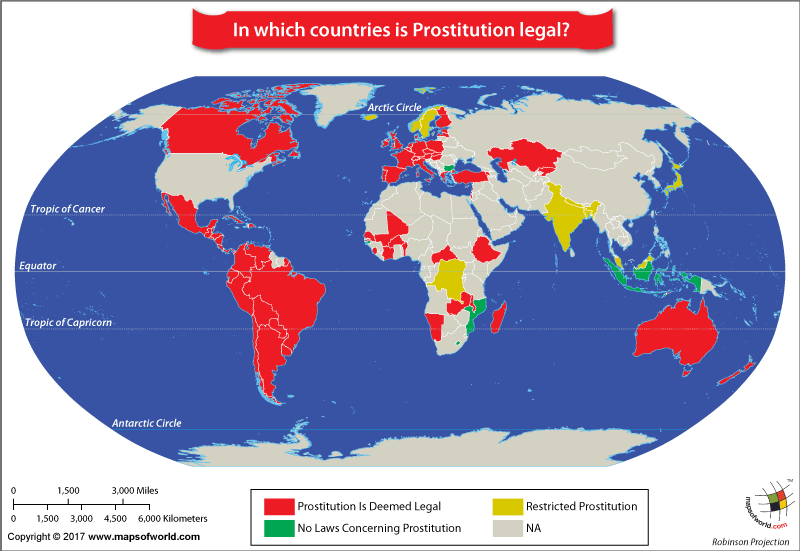 Prostitution and sex trade laws vary according to region, country, and social norms. According to estimates from 2010, prostitution has been declared illegal in 109 countries of the world, whereas in 77 countries it is considered a legal trade.
The remaining five countries have no laws regarding prostitution, thus, making it legal. While we speak of the trade in terms of legality, it is best to remember that the issue of prostitution is a very complicated one.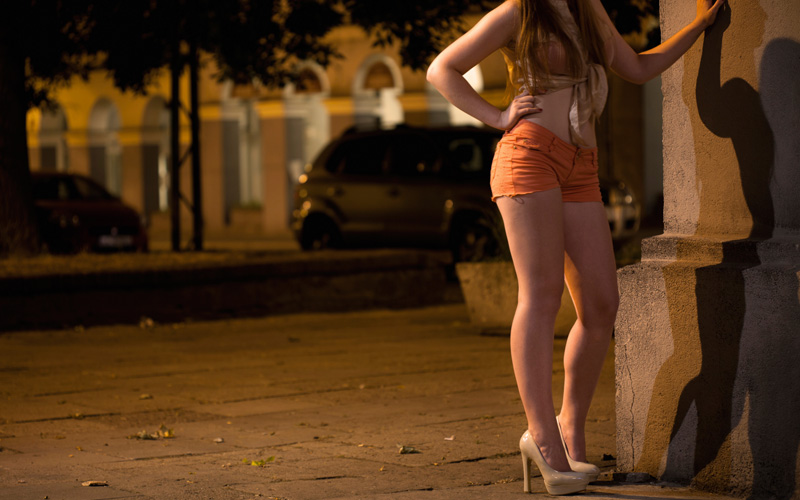 In some countries prostitution may be legal, but soliciting paid sex may be illegal. Similarly, running brothels may be illegal in some countries. There are numerous grey areas related to the legal status of prostitution.
In 11 countries of the world "restricted prostitution" is permissible. This means that while prostitution itself is not a crime, other allied activities are illegal. This makes it impossible to remain in the sex trade without violating some law.
Countries where prostitution is deemed legal –
Argentina
Cyprus
Italy
Paraguay
Armenia
Czech Republic
Kazakhstan
Peru
Australia
Denmark
Kiribati
Poland
Austria
Dominican Republic
Kyrgyzstan
Portugal
Belgium
Ecuador
Latvia
Senegal
Belize
El Salvador
Lebanon
Sierra Leone
Benin
Estonia
Luxembourg
Singapore
Bolivia
Ethiopia
Macau
Slovakia
Brazil
Finland
Madagascar
Spain
Burkina Faso
France
Malawi
Switzerland
Canada
Germany
Mali
Timor-Leste
Cape Verde
Greece
Mexico
Tonga
Central African Republic
Guatemala
Namibia
Turkey
Chile
Honduras
Netherlands
United Kingdom
Colombia
Hong Kong
Netherlands Antilles
Uruguay
Costa Rica
Hungary
New Zealand
Venezuela
Côte d'Ivoire
Ireland
Nicaragua
Zambia
Cuba
Israel
Panama
Some of these countries, such as Australia, have different laws for different states.
Countries with no laws concerning prostitution –
Bulgaria
Guinea-Bissau
Indonesia
Lesotho
Mozambique
Countries with restricted prostitution –
Bangladesh
Democratic Republic of Congo
Iceland
India
Japan
Malaysia
Nepal
Norway
Sweden
In the United States of America, Nevada is the only state that allows legal prostitution. Sex trade is allowed only in registered brothels in eight of the state's counties. Street prostitution is deemed illegal throughout the country, though. Previously, Rhodes Island did not have laws dealing with the subject of prostitution, but in 2009 a law was passed deeming it illegal.
Related Maps and Articles: