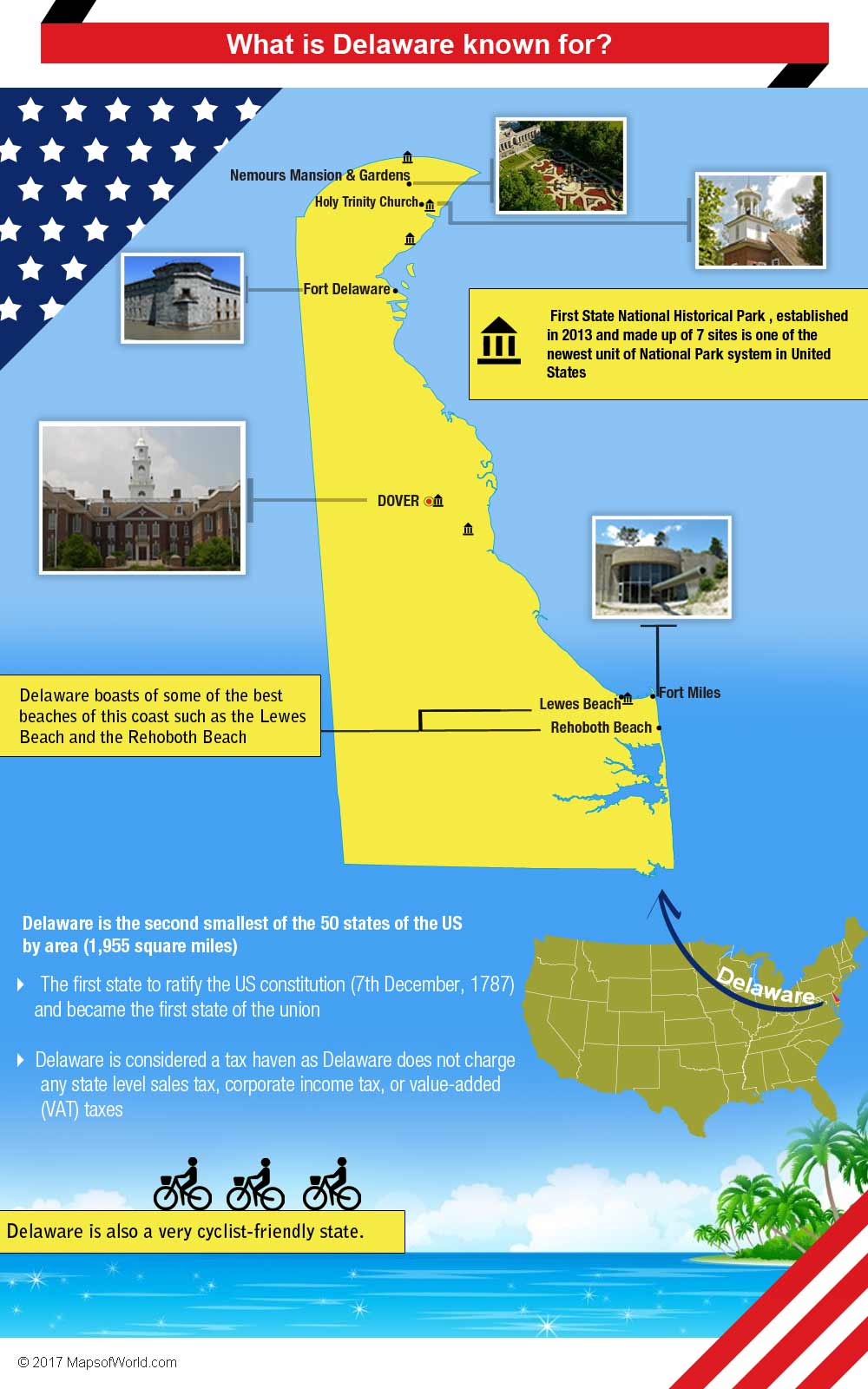 Despite being the second smallest of the 50 states by area (about 1,955 square miles), and one of the smallest by population, Delaware is accorded the first place in national ceremonies and special events. This is because it became the first state to ratify the US constitution (December 7th, 1787) and became the first state of the union.
The state is considered a tax haven, and is a great favorite with corporations, banks, corporate headquarters. This is because there is no charge of any state level sales tax, corporate income tax, or value-added (VAT) taxes. In fact, the state does not charge any personal or corporate property tax either.
Located on the east coast, the state rarely experiences weather extremes and the spring months (from April to mid-May) is the best time to visit the state. It boasts of nice beaches, such as the Lewes and Rehoboth Beach, and some of the stately heritage sites such as First State National Historical Park, Fort Delaware, and Fort Miles. It is also home to Holy Trinity Church which was built in 1698 and is the oldest Protestant church in the country.
Maps Related to Delaware
Related Maps & Info: